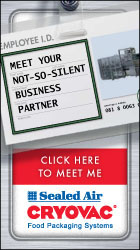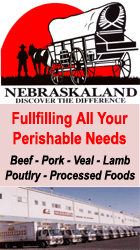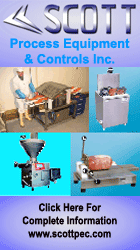 ---

Meat Industry Internet News Service is provided by SPC Marketing Co. All rights reserved.
This site presents articles that have appeared in past issues of Meat Industry INSIGHTS Newsletters. Please feel free to read and/or download them for your personal use.
Thanks for logging in!
NOTE: After displaying an article, return to this menu using the "Back" or "Previous Page" function on your web browser.
---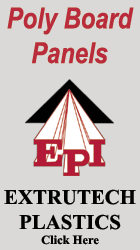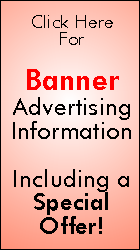 CURRENT NEWS:
090316: Cattle Drop as Unemployment May Cut Beef & Hogs
090315: Meat-Eaters "Trading Down" From Steak to Chicken
090314: U.S. Pork Producers Brace For HBO Special On Cruelty
090313: Fastfood "Harmful" & "Addictive" as Alcohol & Tobacco?
090312: Country of Origin Labeling Final March 16
090311: Livestock Exports Down, Beef Imports Up
090310: Smithfield Faces Difficult Union Negotiations
090309: Pork Producers Should be "Conservative and Defensive"
090308: Smithfield Hurts Tampa Bay Area Finances
090307: Tyson - XL Foods Beef Deal Going Forward
090306: Burger King to Repurchase Some Stock
090305: Pig-Odor Study is Not Pork, Iowans Say
090304: Poultry Industry Potential Cause of E. Coli Outbreak
090303: U.S. Beef Sales to Japan May Rise 35%
090302: Cargill Launches Budget-Oriented Ground Beef Promo
090301: Meat Supervisor Sentenced In Illegal Immigrant Case
090227: Smithfield Cutting 1,800 Jobs, Closing 6 Plants
090226: Hogs & Cattle Fall as Smithfield Announces Closures
090225: Mcdonald's Gets $423.7M Loan From Japanese Banks
090224: PETA Going After McDonald's Over Chicken Slaughter
090223: Beef Board: U.S. Beef Export Success Continues
090222: Tyson Foods offers $500M in notes
090221: Greater Lean Beef Supply, Demand

090220: Futures Drop as Beef Tumbles to 3-Year Low; Hogs Fall
090219: Hormel Foods First-Quarter Profit Falls 8% On Hog Costs
090218: New Test to Identify Illegal Steroids in Cattle
090217: Obama Admin. Axing Bush Rules on Meat Labels
090216: U.S. and Canadian Cattle Inventory Down 2%
090215: UFCW Claims "Wins" in Agreements with 2 Packers
090214: Cattle Drop as Beef Prices Slide on Slack Demand
090213: Hogs Fall on Signs of Shrinking U.S. Pork Demand
090212: McDonald's to open 175 new outlets in China
090211: Nebraska Beef Sues Colorado Firm Over Recalled Beef
090210: McDonald's Posts Rare Good Earnings In Japan
090209: How Meat Contributes to Global Warming?
090208: Dick Bond To Advise Tyson Foods
090207: Cattle Industry Feels the Weight of the World Economy
090206: Ban On Fast-Food Restaurants Is Not The Answer
090205: US Meat Exports Holding Up
090204: McDonald's Quarterly Profit Beats Estimates
090203: Maple Leaf to Pay $27-Million to Settle Listeria Suits
090202: Canadian Meat Inspection System Defended
JANUARY 2009
090201: Howard's Dakota Beef Admits Hiring Illegal Workers
090137: Hogs Drop on Weak Demand for U.S. Pork
090135: Cattle Falls on Concern Recession May Cut Demand
090134: Q & A with Nat'l Cattlemen's Beef Association Exec.
090133: Japanese Pave Way For Beef & Pork From Clones
090132: Hogs Drop as U.S. Pork Sales to China May Shrink
090131: 2008 Was a "Good Year" for Beef
090130: Pork Producers Sue EPA Over New Emissions Rule
090129: Listeria Found In Maple Leaf Deli Meat
090128: Omni Hotels Adds 50% stake in Bob's Steak House
090127: Police Seek Help to Catch Hamburger Scam Man
090126: Canadian Poultry Processor Cuts 300 Jobs
090125: Fresh Meat 2008 Trends: The Year of the Burger
090124: Tyson Foods Acquires Rendering Plant
090123: Colorado Cattlemen Look to Battle Tough Times

090122: Hog Prices Rise on Signs of Stronger Pork Demand
090121: CEO Says Poultry A Priority for Tyson Foods
090120: McDonald's Maintains Momentum In Bad Times
090119: Cattle Price Falls on Sign of Lower Beef Demand
090118: Poultry Farmers On Edge; Production Cuts Expected
090117: Tyson Foods Pleads Guilty to OSHA Violation
090116: EPA's Cow "Fart Tax" Would Be Disastrous
090115: The Year In Agriculture: 2008
090114: Smithfield Foods Downgraded
090113: Canada Promotes Exports of Livestock
090112: "Challenges" Facing Meat Industry in 2009
090111: Immigration Raids Helped Union At Smithfield Plant
090110: "Fart" Tax? Livestock Tax to Combat Methane
090109: Pork, Hog Traders Disappointed With Lower Price
090108: Mexico Partially Lifts Meat Ban
090107: Opening Export Doors Offers Beef Profit Plus
090106: Russia, US Amend Agreement on Pork, Poultry
090105: Packers Are All But "Stealing" U.S. Cattle
090104: Tyson Foods' CEO Resigns Effective Immediately
090103: Pilgrim's Pride Under Bankruptcy Reorganization
090102: Swine Year Highlighted By Record Prices, Flat Profit
090101: Beef Processor Sued Over Fish Kills
---
---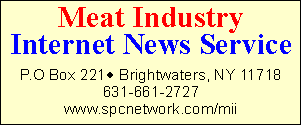 e-mail to: sflanagan@sprintmail.com
Page Views Since January 1, 2007