020928 McDonald's Warns; Stock Falls 13 Percent
September 20, 2002

New York (Reuters) - McDonald's Corp. said its quarterly earnings would miss analysts' expectations and fall from a year earlier due to weak sales in the United States and Europe, marking a return to a long slide in earnings by the No. 1 fast-food chain.

Shares of McDonald's fell almost 13% to a seven-year low, as investors were unimpressed with company plans to boost flagging sales. The stock was the most active issue on the New York Stock Exchange.

McDonald's also said it would cut back on new openings -- a possible brake on future growth -- to help finance the overhaul of some of its restaurants. It also plans to pare the amount of shares it buys back to about $500 million next year, or less than half the $1.1 billion it spent in 2001.

"Growth expectations for this company have been unrealistic for several years, and management is gradually and reluctantly resetting expectations for investors," said U.S. Bancorp Piper Jaffray analyst Allan Hickok.

"In the long term, the outlook is that this is a large, mature company whose earnings growth rate is likely to be in the low to mid-single digits range. McDonald's is a great company, but not a growth company."

McDonald's said it would invest between $300 million to $400 million to remodel some of its restaurants starting next year, part of a strategy to drive U.S. sales it announced earlier this month.

"Our experience and our research shows that many consumers would visit a revitalized McDonald's more often," said Mike Roberts, president of the company's U.S. operations, in a conference call with analysts.

However, analysts were skeptical that restaurant upgrades would drive sales. In the past, McDonald's has said that poor customer service was the main source of customer complaints.

"Having a better-looking building does nothing to fix rude service, slow service, or inaccurate order fulfillment," wrote Salomon Smith Barney analyst Mark Kalinowski in a client note.

The company also said it would spend $20 million on top of its current budget in the fourth quarter to advertise its upcoming "Dollar Menu," comprising eight menu items priced at $1 each, which it has billed as a major sales driver.

The Oak Brook, Illinois-based company said it expects third-quarter earnings of 38 cents to 39 cents per share, well below Wall Street's consensus forecast of 42 cents, the average estimate compiled by market research firm Thomson First Call. In the year-earlier period, McDonald's reported net income of $545.5 million, or 42 cents a share.

McDonald's also cut its earnings outlook for the full year. It forecast 2002 earnings per share to be $1.43 or better, excluding previously announced first-quarter charges. Including the charges, it pegged full-year earnings per share at $1.31 or better, compared with $1.25 in 2001.

Wall Street had expected earnings per share of $1.49 for the year, according to First Call. In July, McDonald's had forecast 2002 earnings per share of $1.47 to $1.53, excluding the first-quarter charges.

EUROPE A SURPRISE

The outlook indicates McDonald's will revert to a string of earnings declines over the past two years. The company reported six straight quarters of earnings declines until July, when earnings were helped by a strong U.S. dollar and lower costs.

In the United States, McDonald's said sales in restaurants open for more than one year -- a key measure of restaurant performance -- fell 2.7%. In Europe, same-store sales declined 0.7%, said executives in the conference call.

McDonald's attributed its outlook on weaker-than-expected sales in Germany, where the economy continues to contract, and in the United Kingdom, where retail sales have slowed. It also blamed its marketing, which it said had failed to resonate with consumers in those markets as much as it had hoped.

The earnings miss surprised some analysts, particularly since Europe -- where fears of mad cow disease decimated sales last year -- was believed to be on the rebound. Germany, the U.K. and France are McDonald's top three markets in Europe, which accounts for about 35% of total operating income.

"We knew U.S. comparable-store sales would be weak, likely down 2%, but the big negative surprise is Europe, where comparable sales likely fell at least 2%," wrote Lehman Brothers analyst Mitch Speiser in a note to clients, adding that McDonald's "missed big."

McDonald's said it will open fewer than the 1,300 to 1,400 new restaurants it had planned to open this year, said Chief Financial Officer Matthew Paull in the call. At the end of June, McDonald's operated about 30,500 restaurants worldwide, with 13,223 in the United States.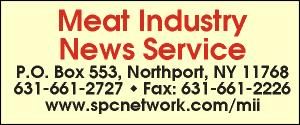 E-mail: sflanagan@sprintmail.com