011234 Burger King Expands British Franchise
December 31, 2001

London - U.S. fast food chain Burger King will expand its operations in Britain, creating 1,250 new jobs in the process.

Burger King, owned by drinks giant Diageo PLC, will generate the full and part-time positions by opening 35 restaurants during 2002, bringing the total number of British outlets up to 720, the company said Sunday.

The move is part of a long-term plan to open 300 new restaurants in the next five years, creating a total of 11,000 new jobs.

The expansion plans come after a difficult period for the chain. It watched its profits slump when the slowing global economy, the foot-and-mouth crisis and mad cow disease all hit home.

Burger King's British general manager Eric Bonnot said he remained positive despite the setbacks.

"We have enjoyed consistently good sales levels and the long-term growth prospects are very encouraging," he said.

Diageo intends to spin off Burger King but earlier this year said it could not separate out the company until its performance had improved.

In June, Burger King posted a 12% drop in annual operating profit to 177 million pounds ($255 million) from the previous year's 202 million pounds ($290 million).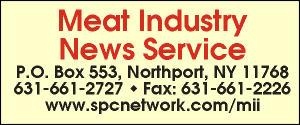 E-mail: sflanagan@sprintmail.com