011219 Burger King Continues Gift Tradition in VA
December 12, 2001

Detroit - Youngsters visiting local V & J Foods Burger King restaurants this holiday season will get a special treat when they order the popular Burger King Kids' Club Meal. In celebration of the holidays, V & J Foods Burger King restaurants announced it will continue a yearly tradition of donating the "It's All Good For the Holidays" coloring book. Youth can pick up coloring books with the purchase of a Kids' Club Meal at any V & J Foods Burger King restaurant, for as long as supplies last.

As a special supplement to the coloring book, V & J Foods Burger King restaurants are also offering a free Christmas cassette tape. The tape features four popular Christmas songs -- "Little Drummer Boy," "Rudolph the Red Nosed Reindeer," "Mary Had a Baby" and "Silent Night." All songs are performed by the Kevin D. Watkins Angelic and Inspirational Choirs of Central Christian Methodist Episcopal Church in Detroit and produced by Inner Court Music Group, a Detroit-based recording studio and label.

"Winter holidays are among kids' favorite time of year," said Valerie Daniels-Carter, V & J Foods' president and CEO. "Not only does the season mean fun and festivities with the family, it's also the time for gifts.

"Being a mother myself, I know how excited kids get at this time of the year."

The "It's All Good For the Holidays" coloring book depicts different holiday scenes -- some of which are traditional, as well as Santas, little drummer boys, reindeer playing, and many others. --more--

"Hopefully, our young customers will have as much fun coloring these festive images as they have in past years," said Daniels-Carter. "This is our way of thanking our customers and their children for their patronage throughout the year."

V & J Foods is the largest minority-owned quick service food franchisee in the country. It owns and operates 145 restaurants in five different states and employs more than 3,000 people. The company is committed to serving the community and to being the "absolute" in its industry. In addition to being a successful businesswoman, Valerie Daniels-Carter is also the mother of one son. For more information about V & J Holding Companies, contact Michelle Price at 313-961-0084.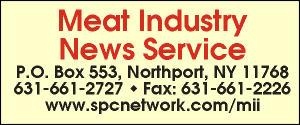 E-mail: sflanagan@sprintmail.com