011207 McDonald's Must Eat Words In McChina Name Battle
December 4, 2001

London - McDonald's Corp the world's largest restaurant company, lost a legal bid to stop a British-based restaurateur from using the name "McChina".

A judge at London's High Court said the U.S. fast food giant, which has 9,000 outlets worldwide, was trying to monopolise the "Mc" prefix.

Judge David Neuberger overruled an earlier decision to prevent restaurateur Frank Yu Kwan Yuen from registering "McChina" as a British trademark.

"It appears to me on analysis that McDonald's are virtually seeking to monopolise all names and words with the prefix Mc or Mac," the judge said.

Yuen said he hoped to create "a new generation of Chinese food" with fast food restaurants across Britain.

Yuen, who moved to England from China in 1967, said he had adopted the Mc prefix to signify "son of", as in Scottish names.

However, his trademark application was rejected after McDonald's said it breached its established trademarks including McDonald's, MacDonald's, Mc and Mac.

The Illinois-based company said it feared the McChina name would confuse customers into thinking the Chinese fast food restaurants were owned by McDonald's.

Rejecting McDonald's evidence, the judge said there was an "absence of any evidence of confusion".

After the hearing, Yuen was quoted by the Times newspaper as saying he was "as happy as a drunken prawn".

Yuen opened the first McChina restaurant in Wimbledon, southwest London in 1991, under the names McChina Stir Fried and McChina Wok Away.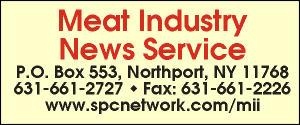 E-mail: sflanagan@sprintmail.com