011039 Burger King Execs to Aid Break From Diageo
October 25, 2001

Chicago, IL - Burger King Corp., in another step toward a widely expected separation from parent company Diageo Plc, named executives to help the world's No. 2 hamburger company stand on its own.

The financial and information systems managers were named to help turn around Burger King, whose operations have been depressed by mad cow disease in Europe and poor performance in the United States, and to make it run effectively after the separation, Chief Financial Officer Bennett Nussbaum said in a statement.

London-based food and beverage company Diageo is considering a spinoff or outright sale of Burger King to concentrate on core liquor and spirits business. Diageo received U.S. federal regulatory approval this week to sell off its Pillsbury business as part of that focus on core business.

Burger King named Maureen Bellantoni to a newly created position as senior vice president in charge of finance, to build financial management and oversee the transition.

Jay Samuels was promoted to senior director for worldwide planning from director of U.S. financial planning and analysis, the company said. He reports to Bellantoni.

Three other managers have been promoted and report directly to Nussbaum: Nikka Copeland, Albert Couto and Rafael Sanchez.

Copeland was promoted to senior business development director from business development director to oversee acquisitions and divestitures, and franchisee financial support.

Couto was promoted to senior director of operations finance from U.S. controller. He will be the single contact for company and franchise restaurant finance, and for real estate and construction finance.

Sanchez was promoted to chief information officer from vice president of technology and infrastructure and will oversee information technology issues.

Burger King has more than 11,370 restaurants worldwide with system-wide sales of about $11.2 billion. More than 92% of the restaurants are operated by independent franchisees.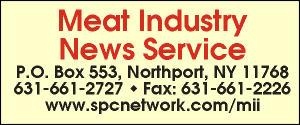 E-mail: sflanagan@sprintmail.com