011017 Argentina Seeks Fines for McDonald's Over E.Coli
October 13, 2001

Buenos Aires, Argentina - Health officials in Argentina's capital are asking a court to fine McDonald's Corp. up to $500,000 after tests showed beef and chicken burgers at four restaurants were tainted with the potentially deadly E.coli bacteria, officials said on Friday.

"Contamination was confirmed," said Marta Lopez Barrios, head of the Buenos Aires health authorities. "The paperwork was sent to the court authorities for it to be judged," she added.

In August, health officials closed four restaurants in Buenos Aires after tests found traces of E.coli in chicken burgers following complaints from one client who had fallen ill. Beef burgers also tested positive for the bacteria.

In September, the city allowed McDonald's to reopen, saying the firm met health codes.

McDonald's was not immediately available for comment on Friday but the firm has said the initial decision to shut down four of its restaurants for E.coli-related health concerns was an "error."

Argentina's decision to take McDonald's to court comes one day after Chilean health authorities said they found E.coli in chicken burgers at a McDonald's restaurant in Santiago. The Santiago McDonald's was shut down two weeks ago after a routine inspection found traces of the bacteria.

E.coli can cause bloody diarrhea and dehydration. In the very young, the elderly and those with weakened immune systems the bacteria can cause kidney failure, brain damage and even death.

McDonald's Corp has 172 franchises in Argentina. The chain is one of the largest private-sector employers in the country, providing work to some 12,500 people and posting sales of $240 million last year.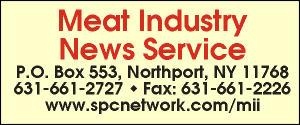 E-mail: sflanagan@sprintmail.com