000211 ShopLink.com Gets $37.5 Million in Financing
February 12, 2000

Westwood, MA - ShopLink.com announced it has completed a private equity placement of $37.5 million led by MF Private Capital and BancBoston Ventures. This round of financing will assist in the acceleration of national expansion of ShopLink.com to more than 30 facilities nationwide by 2003.

Also participating in this round of financing are existing shareholders Asdale Ltd. and Quantum Industrial Partners, a $3.5 billion investment fund advised by Soros Private Equity Partners LLC. In addition, Andersen Consulting, a leading management and technology consultancy, will continue to design, develop and integrate the information systems for ShopLink.com, and AC Ventures, the venture capital unit of Andersen Consulting, continues to participate with a further substantial financial investment.

"The ShopLink.com business model--consumer-direct, unattended delivery, and a focus on superior fresh food quality and selection-- clearly differentiates it from other industry players," said Myles Gilbert, Managing Director, of MF Private Capital. "ShopLink.com is targeting time-starved, suburban families seeking premium brands and services. We strongly believe ShopLink.com has market-leading potential."

"We believe with scalable infrastructure, a strong management team and newly raised capital, ShopLink.com is positioned for solving the `last mile' of e-commerce," said William Parent, Vice President of BancBoston Ventures.

ShopLink.com, which currently serves more than 100 suburban communities in Massachusetts and 57 in Connecticut and New York, has progressed rapidly since its first deliveries in 1997. Today, ShopLink.com has not only the fastest growth rate in the Boston market, but also industry-leading frequency of purchase and customer retention rates nationwide. Seventy percent of the ShopLink.com customer base in the Boston area orders on a weekly basis and spends an average of $100 per week on groceries. ShopLink.com offers more than 15,000 products to customers, including restaurant quality cuts of meat, farm-fresh produce, just-off-the-boat seafood and gourmet prepared meals. ShopLink.com captures up to 85% of customers' total weekly shopping requirements.

In January 2000, ShopLink.com launched service in Fairfield and New Haven counties, Connecticut and Westchester County, New York as the first on-line grocer of its caliber and category. ShopLink.com will launch two additional facilities in 2000 and plans to operate more than 30 facilities nationwide by 2003.

"With this round of financing we will begin the acceleration of the national expansion of ShopLink.com and will continue to enhance our infrastructure, including world-class front-to-back end systems." said John R. Icke, Chairman and CEO of ShopLink.com. "We plan to repeat our Boston-area success on a national scale."

About MF Private Capital

MF Private Capital (http://www.mfpcinc.com) is a Boston-based venture capital affiliate of The Manufacturer's Life Insurance Company (USA), a unit of Manulife Financial Corporation, headquartered in Toronto, Ontario. MF Private Capital specializes in private equity investments in communications infrastructure, Internet services and Information Technology, including software and services.

About BancBoston Ventures

BancBoston Ventures (http://www.bancbostonventures.com) is part of the $1.8 billion private equity arm of FleetBoston Financial, providing venture funding to promising information technology companies. With offices in Boston, Palo Alto, London, Buenos Aires, Sao Paulo and Hong Kong, BancBoston Ventures delivers the value and resources associated with 40 years of venture capital experience, a global network of contacts and close affiliation with premiere technology investment bank Robertson Stephens to each investment.

About ShopLink.com

ShopLink.com is a leading on-line provider of groceries, household consumables and home concierge services with unattended direct home delivery. ShopLink.com focuses on superior fresh food quality and selection, offering its customers non-perishable and perishable groceries, including restaurant cuts of meat, farm-fresh produce, just- off-the-boat seafood, and gourmet prepared meals, from the finest local purveyors. ShopLink.com provides unattended delivery to customers' residences with Chill Containers that maintain products at their ideal temperatures for more than 24 hours. ShopLink.com's time-saving home concierge services include dry cleaning, bottle and can redemption, film development, shoe repair, postage, UPS shipping and floral delivery.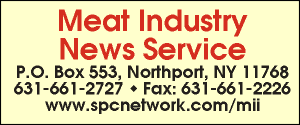 E-mail: sflanagan@sprintmail.com