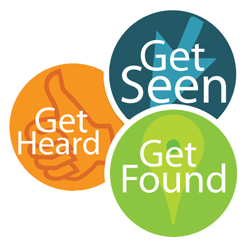 The Alternative to High-Priced Agencies and Consulting Firms

Flat Fee Pricing... Thatís what sets Napkin Pitch apart from typical ad agencies and consulting firms. At Napkin Pitch, we tell you what the cost of services will be and thatís it. No add-ons, no out-of-spec billings, no extras.

Napkin Pitch handles all aspects of your advertising, promotion or marketing needs: Assessment.. Planning... Concept... Implementation... Analysis... You name it, we can help. Our staff has a combined 60 years of practical experience helping large and small companies reach their goals.
Media Services
Napkin Pitch Media offers a full range of customary media services with a special emphasis for today's highly effective social media.
We specialize in the needs of small and medium sized companies that need to maximize the effectiveness of their advertising and marketing budget.
Track Record
Napkin Pitch Media has served the needs of hundreds of clients over the last few decades.
Napkin Pitch has developed and managed internet, print, direct mail, video, and social media projects for a wide range of clients ranging from hard & soft goods to professional services to industrial service providers. Check our portfolio now.
Experience
Dedicated professionals with a combined 60 years experience in advertising, marketing, and sales will attend to your needs.
Whether you need help developing outlets on the social media or need help setting up a major trade show, we can help.
And we offer Flat-Rate Pricing. No surprises or extra fees.