051226 Tyson CEO's Compensation $5.5M vs $7.2M
December 31, 2005

Washington - Tyson Foods Inc. Chairman and Chief Executive John Tyson received total compensation of $5.5 million for fiscal 2005 ended Sept. 30, down from $7.2 million the year before, according to a proxy statement released by the Securities and Exchange Commission Friday.

Tyson's salary rose slightly to $1.1 million from $1 million, but his bonus dropped to $3.2 million from $5.4 million.

The chief executive received about $1.1 million in other compensation, including contributions to the company's executive savings plan, taxes paid on his behalf and personal use of the company's aircraft, the filing said.

The previous year he received $805,180 in other compensation.

No stock options were awarded to any of the named executives in the proxy.

In fiscal 2004, the chief executive was awarded 500,000 options in addition to his other compensation.

John Tyson has held the title of chairman and chief executive since 2001.

Springdale, Ark.-based Tyson Foods breeds, processes and markets poultry, poultry-based food items, such as chickens and cornish game hens.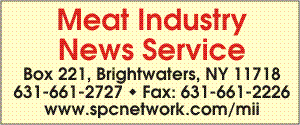 E-mail: sflanagan@sprintmail.com