051205 Benefits of Pasture-Finished Beef Outweigh Risks
December 10, 2005

High Plains Journal - Missouri ranks second in the nation in cow-calf production, but only 10 percent of those calves are finished in the state.

One way to correct that statistic might be to pasture-finish more of those calves.

Pasture-finished beef was the topic of a recent workshop at the University of Missouri Forage Systems Research Center northwest of Brookfield, Mo. In addition to information from producers of pasture finished beef the workshop provided data from 10 years of research at the Forage Systems Research Center.

John Wood, a partner in U.S. Wellness Beef (formerly Grassland Beef) has been raising and marketing pasture-finished beef since 1997. Wood said there are production advantages, environmental advantages and rural community benefits to finishing cattle on grass pastures.

At his Lewis County, Mo., farm Wood uses management intensive grazing practices. He has sub-divided his pastures into four-acre paddocks. His pastures are a mix of Alice white clover, annual rye grass, and endophyte-free fescue. Wood recommended never planting more than a half pound of Alice white clover to avoid problems with bloat. "Too much is not a good thing," he said. An average daily gain of 1 1/2 pounds is best for well-marbled meat.

Environmental Advantages

The environmental advantages of pasture-finished beef includes recycled animal waste, cattle return 80 percent of the nutrients consumed back to the soil, and improved water retention. John Wood said pasture- finished beef was 20 times more energy efficient than grain production.

Rural communities can benefit from pasture-finished beef because it is an economic friendly way to get started in farming, according to John Wood. He said the grass-fed beef movement could be one way to slow down the erosion of rural talent. "There is more profit potential with value-added products," said Wood.

Although there are good cattle within nearly every breed that will be finished well on grass, John Wood prefers English breeds crossed with Gelbvieh. Medium framed cattle with thick heat girth seem to work the best. "It can be a challenge to find good genetics," he said.

"You need a frame you can hang a lot of beef on," said Dr. Fred Martz, former superintendent at the Forage Systems Research Center and a pasture-finished cattle producer himself. Dr. Martz said he knew of a producer who successfully finished Jersey steers on grass pasture. Cattle with a frame score of four to five with natural fleshing ability seem to work best.

"There are lots of ways to produce pasture-finished beef if we do it right," said Dr. Martz.

"We can all raise the stuff, the trick is getting it sold," said John Wood. "Only 2 percent of the population realizes that grass-fed beef is good for the consumer. If we ever get 15 percent of the population to figure that it is good for them and that they should be buying it, then we won't be able to produce enough of it.

CLA content

Conjugated Linoleic Acid (CLA) is what makes pasture-finished cattle good for health-conscious consumers. Research has shown that CLA has many human health benefits particularly for people struggling with obesity, heart disease and diabetes. CLA naturally occurs in meat and milk of ruminant animals. Research at the University of Missouri investigated whether CLA content in beef is linked to an animals diet.

The objective of this research was to compare the CLA content of beef finished on pasture with cattle finished on traditional grain rations. Four different feeding regimes were used in the research project conducted at the Forage Systems Research Center. These consisted of a feedlot ration that included cracked corn, soyhulls and 10 percent ground hay; a ration that included cracked corn, soyhulls and soyoil up to 1.5 percent intake; a soyhull-based ration that included cracked corn, soyhulls fed at 1.5 percent of body weight; and cattle finished on pasture.

There were 48 steers in the test conducted from July 23 to December 3, 2002. Extreme drought during this time period impacted the quality of the pasture. The pastures consisted of endophyte free fescue, orchardgrass, timothy, smooth bromegrass, red clover, and birdsfoot trefoil.

Results of the study concluded that feeding regimes including pasture produced higher levels of CLA on a mg/g of fat basis. The study confirmed that raw beef from cattle finished on pasture contains three to six times more CLA than beef from cattle finished in a feedlot. The study also determined that supplementing with grain up to one percent of body weight for 60 days prior to harvest did not reduce CLA levels.

Taste panel results

A taste panel determined that all the steaks were acceptable but steaks from steers on the feedlot ration were preferred. Feeding regime did not affect tenderness.

In a presentation on the research project, Dr. Carol Lorenzen, University of Missouri food scientist, noted that diet did increase the CLA content in cooked beef. However, one serving of beef per day would not be enough to meet the required beneficial dietary. The report stated that CLA in cooked meat can be increased by the inclusion of pasture, with or without grain supplementation. Also, pasture in the finish diet was not detrimental to the eating quality of the beef.

An economic consideration for producers interested in pasture finished cattle is the fact that these cattle take longer to finish. It generally requires 20 to 24 months for these cattle to reach an acceptable market weight. Producers have less control over the feeding environment with pasture finished cattle and this can add to the risk, also. In the study done by the University of Missouri, only the feedlot regime was profitable using actual data and a five year average for prices.

"If we are going to compete with pasture raised beef we need to be credible to basic science," said Dr. Fred Martz, former superintendent at the Forage Research Center. "We cannot depend on old wives tales."

Dr. Martz said risk is one reason that pasture-finished beef has not caught on regardless of the many documented benefits. "If it is not done right, it will lack tenderness," he said. "It tends to be a non-uniform beef."

"We need to learn the proper procedures for producing it," he said.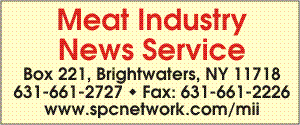 E-mail: sflanagan@sprintmail.com