051128 Kroger Meat Workers Approve Contract
November 19, 2005

Columbus, OH - Members of a union representing Kroger employees approved two contracts Friday, officials said.

A contract that will cover Kroger clerks in central Ohio passed by 62 percent, while a contract for retail meat cutters narrowly passed with 52 percent.

The United Food and Commercial Workers 1059 represents about 10,000 Kroger employees at 82 stores. Kroger and union officials reached a last-ditch agreement Wednesday after workers prepared to strike.

Terms of neither deal were released.

The negotiations were difficult, as the company and UFCW tried to hammer out health care issues, union spokesman Paul Smithberger said. He said the tough deals were reflected in the close vote.

"I think that one was close because there is a health care crisis in this country, and we can't solve those problems at the bargaining table," Smithberger said.

The contract gives workers excellent wages and affordable health care, Kroger officials said in a release.

"The new contract is a well-balanced solution for all parties," Bruce Macaulay, president of Kroger's Great Lakes Division, said.

Kroger, based in Cincinnati, is no stranger to labor flare-ups.

Last year, workers in West Virginia, Ohio, Kentucky and Indiana authorized strikes before reaching last- minute agreements.

A 141-day strike and lockout in southern California in 2004 cost Kroger and two other supermarket chains, Safeway Inc. and Albertsons Inc., $1.5 billion in sales, and the union lost members who could not afford to wait out the strike.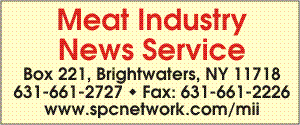 E-mail: sflanagan@sprintmail.com