051018 Marinated Flank Steak Is Lean and High in Protein
October 22, 2005

Since flank steak is lower in fat than any other cut of beef, it is a healthy choice when you want to serve meat for dinner. This Southwestern-inspired marinade is a quick and easy way to impart a great deal of flavor in a hurry.

Only a fraction of the marinade is included in the nutritional analysis because most of it drips off the steak during cooking. However, if you want to use the marinade as a sauce and brush it over the cooked meat to further intensify the flavor, pour it into a small saucepan and bring it to a full boil before brushing it on the meat. In fact, to avoid food-related illnesses, you should never serve any marinade that you have used to marinate raw fish, poultry or meat without first bringing it to a full boil.

Marinated flank steak

Ingredients: 1/3 cup reduced-sodium soy sauce; 1/4 cup fresh lime juice; 1/4 cup extra-virgin olive oil; 6 large cloves garlic; 1 cup fresh cilantro leaves, lightly packed; 1 1/2 teaspoons hot pepper sauce; 1 1/2 teaspoons ground cumin; 1 pound flank steak, all visible fat removed

Instructions: Combine all of the marinade ingredients in a blender and blend until the mixture is almost smooth. Pour the mixture into a flat baking dish.

Add the steak to the marinade in the dish and turn to coat each side well. Allow to marinate for at least 30 minutes.

Heat a flat grill or a large skillet over medium-high heat until it is hot enough for drops of water to dance on the surface. Spray lightly with nonstick cooking spray. Remove the steak from the marinade and drain well. Place the drained steak on the hot surface and cook for about 4 minutes per side for rare, or continue cooking until desired doneness.

Makes 4 servings.

Per serving: 91 calories, 5 g fat, 20 mg cholesterol, 76 mg sodium, 3 g carbohydrates, 9 g protein, negligible fiber.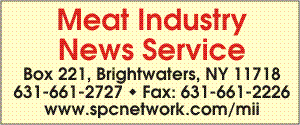 E-mail: sflanagan@sprintmail.com