051010 McDonald's Net Hurt By Labor, Beef Costs
October 20, 2005

Los Angeles - McDonald's Corp.reported a 6 percent drop in third-quarter earnings, in line with a better- than-expected outlook it gave last week, but the company's shares fell more than 2 percent as higher labor and beef costs pressured profit margins.

Improvement in major European markets like Germany and France helped boost sales at the world's largest restaurant company, but investors were disappointed by margins at company-owned restaurants. McDonald's operates more than 30,000 restaurants worldwide; about 18,000 are franchised.

"Quality was not as high as we would have hoped," Prudential analyst Larry Miller said in a note to clients. "Company-operated margins were lower than we were expecting."

McDonald's chief financial officer responded to the margin concerns on a conference call with analysts.

"There are several areas of the world where margins and returns are well below historical highs and below our targets," the CFO, Matt Paull, said. "Our entire management team is focused on improving these results."

Beef costs are expected to be up 8 percent in the United States this year and 14 percent higher in Europe, executives said. Added benefits for restaurant managers, including an enhanced 401k program, also weighed on margins.

McDonald's said sales of new Premium Chicken sandwiches, a strong breakfast business and later hours helped to drive sales in the United States, its flagship market.

In Europe, McDonald's No. 2 market, progress has been slow, in part due to economic weakness in Germany. But demand for products like the premium Big Tasty hamburger there and the lower-priced Les Petit Plaisir chicken sandwich in France have boosted sales in those countries.

At the same time, poor performance in Britain continues to hamper results.

McDonald's has said the U.K. market is suffering because consumers have a poor perception of its food. On Thursday, Paull said the company was moving aggressively to introduce new menu items and communicate with customers about food quality. Still, he added that the issues in that market "are more long-term in nature and may take time to resolve."

'VERY UPBEAT' REPORT

Third-quarter net income fell to $735.4 million, or 58 cents per share, compared with $778.4 million, or 61 cents per share, a year earlier. Last year's results included a tax benefit of 7 cents per share.

Excluding a one-time gain, the world's largest restaurant company earned 56 cents per share. The gain came from McDonald's sale to an outside party of the rights to develop an undisclosed overseas market.

On that basis, analysts had predicted earnings of 55 cents a share on average before last week's announcement, according to industry estimates.

Revenue rose 8 percent to $5.33 billion, while operating income climbed 6 percent to $1.2 billion. Sales at McDonald's restaurants open at least 13 months, or same-store sales, were up 4.1 percent.

One analyst said he was surprised McDonald's shares were down, given improvements in Europe and continued growth in the United States.

"I saw it as a very upbeat report," said Peter Jankovskis, director of research at OakBrook Investments in Lisle, Illinois. "There is no fundamental reason for investors to be selling."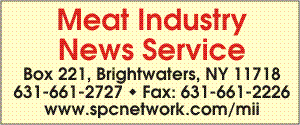 E-mail: sflanagan@sprintmail.com