050809 US Beef Industry Hails Clearance of Mad Cow
August 4, 2005

Washington - A final round of tests cleared an elderly US cow of mad cow disease, the government said yesterday, prompting cheers from the country's beleaguered beef industry.

US beef exports plummeted after the first US case of the brain-destroying disease, in a dairy cow, in December 2003. While Americans are eating more beef than ever, major export customers such as Japan and South Korea still ban US beef.

The Agriculture Department said conclusive tests at its animal disease laboratory in Ames, Iowa, and a respected British lab in Weybridge, England, showed the animal did not have mad cow disease. The cow had trouble calving and died in April.

''It certainly lifts a cloud off the current situation," said Richard Fritz of the US Meat Export Federation.

''This helps the perception [among export customers] that we're transparent and willing to look at new tests and send it to Weybridge right away," Fritz said.

The American Meat Institute, a trade group for meatpackers, also welcomed the results and applauded the US Department of Agriculture's decision to ask British specialists to run a conclusive set of tests as well.

On June 24, the USDA confirmed mad cow disease, or bovine spongiform encephalopathy, in a Texas cow that initially was ruled free of the disease. The USDA said it mishandled some of the samples and did not keep proper records. An experimental test indicated the animal had bovine spongiform encephalopathy, or BSE, but it was overruled.

Questions also arose about the latest case, described as a cow that was more than 12 years old. A veterinarian took samples of its brain tissue in April but forgot to send them to the USDA until July.

The samples were treated with a preservative that prevented use of most BSE tests. When the USDA applied its ''gold standard" test, it brought a ''nondefinitive" result and prompted the final tests in two countries.

''Needless to say, we are very pleased with these results," John Clifford, the chief veterinarian for the USDA, said in a statement.

''The initial nondefinitive test result was caused by artifactual -- artificial or untrue -- staining and while this staining did not resemble [mad cow disease], we felt the prudent course was to conduct the additional tests."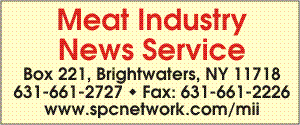 E-mail: sflanagan@sprintmail.com