050706 McDonald's Earns Up 8% Before Tax Charge
July 23, 2005

Los Angeles - McDonald's said that quarterly earnings before a one-time tax charge rose 8% as its booming U.S. business offset weaker results in Europe, China and Japan.

Second-quarter net income, however, dropped 10% because of the tax charge for repatriating overseas profits. Profit slid to $530.4 million, or 42 cents a share, from $590.7 million, or 47 cents a share, a year ago.

McDonald's said in an earnings preview last week it earned 51 cents a share, excluding the tax expense, 3 cents better than the average Wall Street estimate at the time. The tax charge totaled $112 million, or 9 cents a share.

Sales at McDonald's flagship U.S. unit have been revitalized in the last two years, due to later store hours, cashless payments and popular new menu items like entree-sized salads and chicken strips.

Despite the success on its home turf, McDonald's results abroad were choppy. The company blamed economic weakness in Germany for softer results in Europe, where sales at McDonald's restaurants opened at least a year, or same-store sales, fell slightly during the quarter.

McDonald's said its efforts to strike a balance between low-priced offerings and premium products helped increase customer visits in Europe, its No. 2 market, though it continues to work on initiatives to drive sales.

McDonald's said performance was weak in China and Japan. It is working on developing new products in those markets, the company said.

Total revenue rose 8% to $5.10 billion. Excluding the impact of a weaker U.S. dollar, revenue was up 5%.

Same-store sales rose 2.8%, led by a 4.8% rise in the United States.

During the quarter, McDonald's introduced a new Fruit & Walnut salad in the U.S. market and is preparing to launch a new line of premium chicken sandwiches.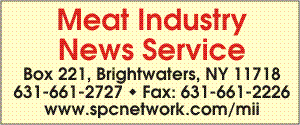 E-mail: sflanagan@sprintmail.com