050703 Tyson to Combine Mississippi Plants
July 20, 2005

Forest, MS - Tyson announced plans to consolidate its two poultry plants here Tuesday, a move that will eliminate 300 jobs, but cause no layoffs according to company officials.

Expected to be complete by early 2006, the move will expand and renovate the former Choctaw Maid, or old Sarah Lee plant, known as Tyson 2 and close the original Tyson plant on Cleveland Street known as Tyson 1.

Area poultry and feed producers who supply Tyson should not be affected by the change as officials say production levels will remain the same throughout and after the consolidation.

After the consolidation Tyson expects to employ around 1,400 people, down 300 from its current total. Officials said Tuesday layoffs will not be necessary, however, explaining that normal attrition will account for the loss in jobs.

While the cost of the project was not disclosed by the company, it is reportedly in the millions and will not only add processing lines to the Tyson 2 plant, but modernize the facility.

Complex Manager Wally Taylor said he is excited about the move and feels Tyson's commitment to the area is stronger than ever.

"It's a significant investment and we're really proud of that fact," Taylor said. "Tyson is demonstrating a long-term commitment to the community."

Changes to the former Choctaw Maid plant will include more product lines, which will enable the plant to increase its production of processed and marinated chicken. It will also make improvements to the plant's roofing, flooring and refrigeration systems. "We believe our investment in Forest will generate long-term benefits for the company, the community and our Team Members," said Bill Lovette, group vice president of Food Service. "We're essentially combining the best of both operations and will add new equipment and other improvements that will result in a stronger, more efficient plant."

Tyson officials chose to upgrade the former Choctaw plant because it is newer and provides room for growth.

It opened approximately four years ago and covers approximately 325,000 square feet. The plant Tyson will be vacating began operations in 1957 and covers 140,000 square feet. The company plans to sell the old facility.

Taylor emphasized that while they work towards consolidation that production levels would not suffer and suppliers would not be affected.

He said the company will begin moving one production line at a time over the weekend with employees possibly having to make up work with an overtime shift to meet production numbers.

"We will do it with as little interruption in production as we can," Taylor said.

"Our team members are excited about it," he continued. "They feel like they are going to get to move into a new home across town."

He went on to explain the loss of jobs and said they would likely begin decreasing the number of new- hires in the coming months to meet their target of 1,400 employees.

Taylor said all employees who have been with the company for a number of years will have a job once the move is complete.

"I can't imagine anyone who wants a job not having a job," he said. "I would be very surprised if they didn't."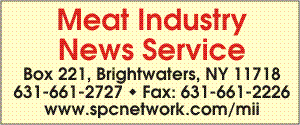 E-mail: sflanagan@sprintmail.com