050643 Wallula, WA Beef Plant Workers Get Raise
June 30, 2005

Tyson Foods Inc. announced that it has given its Wallula, Washington beef plant workers their first pay raises in two years, as well as enhanced 401(k) retirement savings plans and additional vacation benefits for long-time workers.

Slaughter and processing workers who earn more than the starting wage of $9 an hour by working for a certain length of time at the plant will see pay increases from 65 cents an hour to $1 an hour, to a range of $10.65 to $12.90 an hour, said spokesman Gary Mickelson said Friday.

Some 1,450 of the plant's about 1,600 workers fall into this category.

But of the plant's 85 maintenance workers, those who have moved past the starting wage of $11 an hour will also see increases of up to 80 cents an hour, to a range of $11 to $15.85 an hour, Mickelson said.

Pay raises had been forestalled for two years, since a labor agreement between Tyson and the former union at the plant expired in June 2003.

Tyson and the union had been unable to agree on a new contract since then, freezing any changes in pay. But workers voted in February by a 54 percent to 46 percent margin to decertify Teamsters union Local 556 as the plant's labor representative, giving the company free reign to change Wallula employees' pay and benefits.

"We're pleased to reward their patience and the confidence in our leadership with these pay and benefit improvements," plant Manager Ray McGaugh said in a prepared statement.

Tyson also has upgraded its 401(k) retirement plan for Wallula workers, increasing the company's matching contributions to a dollar-for-dollar match up to 3 percent of their salary, Mickelson said. That's up from the company matching every dollar of an employee's contribution with 50 cents, he said.

Other changes include offering a fourth week of vacation time to employees who have been working for Tyson for 20 years or more, Mickelson said. The previous labor contract had set maximum vacation time at three weeks, he said.

In January 2006, Tyson plans to switch Wallula plant workers from their former union contract health plan to a company benefits program, Mickelson added.

The company plan includes medical, dental and vision coverage, company-paid life insurance, short-term disability coverage and a prescription drug card, and offers options of basic and premium levels, he said.

The Wallula plant pays its workers about $45 million a year and spent about $335 million on cattle in its 2004 fiscal year, Mickelson said.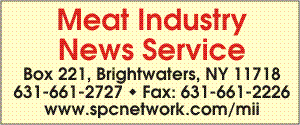 E-mail: sflanagan@sprintmail.com