050632 Japan: US Mad Cow Won't Stop Resumed Beef Imports
June 30, 2005

Prime Minister Junichiro Koizumi said a recent case of mad cow disease detected in a U.S.-born cow will not affect Japan's decision to resume beef imports from the United States.

"I don't think there is any (impact on the decision)," Koizumi told a group of reporters.

The U.S. Department of Agriculture announced last week that the latest confirmed case of the brain-wasting disease was discovered in a beef cow born in Texas.

It is the first time the disease has been confirmed in a U.S.-born cow. The other U.S. case, confirmed in December 2003 in Washington state, was traced to a dairy cow imported from Canada.

Japan was the United States' largest overseas market for beef before Tokyo banned all U.S. beef imports after the first case of mad cow disease surfaced. Washington has been pressuring Tokyo to lift its 17-month ban on American beef, and some U.S. officials have threatened sanctions unless the ban ends.

Tokyo has refused to set a time frame for reopening its market, saying differences still remain on safety standards.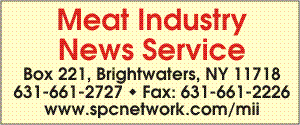 E-mail: sflanagan@sprintmail.com