050622 CKE Restaurants Falls on Missed Earnings
June 27, 2005

Des Moines, IA - CKE Restaurants Inc. stock fell after the hamburger chain operator missed fiscal first-quarter earnings expectations as higher beef costs eroded restaurant-level profit margins.

Shares of CKE fell $1.10, or 7.2 percent, to close at $14.12 Tuesday on the New York Stock Exchange.

After the market had closed Monday, the Carpinteria, Calif.-based operator of the Hardee's and Carl's Jr. chain restaurants said it earned $16 million, or 24 cents a share, on revenue of $466 million in the fiscal first quarter ended May 23. The Hardee's chain is based in St. Louis.

In the previous year, it earned $10.5 million, or 17 cents a share, on revenue of $455.3 million.

Analysts were expecting earnings of 29 cents a share, according to Thomson Financial.

Several analysts trimmed their full-year earnings forecasts, and Avondale Partners lowered its target share price to $17 from $19.

Avondale analyst Sue Perram urged investors to view weakness in the stock's price as a buying opportunity. She added that the earnings miss resulted from higher-than-expected costs as a percent of sales across the board.

Same-store sales increased 2.4 percent at company-operated Carl's Jr. restaurants during the first quarter, after recording a 9.8 percent increase in the prior-year period. Same-store sales decreased 0.1 percent at company- operated Hardee's restaurants, after surging 11.9 percent in the prior-year quarter.

Anton Brenner, who tracks the restaurant industry for Roth Capital Partners, said Hardee's remains "the primary driver of potential future sales and earnings increases, and the economics here are compelling."

Brenner reiterated his "strong buy" rating.

None of the analysts mentioned personally owns CKE stock, but Roth Capital said it expects to seek compensation for investment banking or other relationships with companies covered in its research.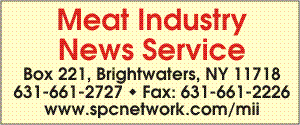 E-mail: sflanagan@sprintmail.com