050402 Meat Preservative May Aid Heart, Organs
April 14, 2005

Bethesda, MD - U.S. scientists said animal studies suggest a meat preservative chemical may be useful for protecting tissues after heart attacks and organ transplants.

Low concentrations of a chemical called sodium nitrite protected heart and liver cells in mice that had suffered experimental damage to their hearts and livers, scientists at the National Institutes of Health in Bethesda reported in the May issue of The Journal of Clinical Investigation.

In addition to being used as a meat preservative, sodium nitrite is also used to treat cyanide poisoning.

In the study, the researchers found the chemical reduced the size of the area of dead tissue in the mice heart and lungs by 67 percent.

Studies either underway or planned will help determine if these findings apply to humans. One NIH scientist is currently conducting a study to determine if sodium nitrite can help treat sickle cell disease in people.

Other studies will examine the role sodium nitrite can play in treating heart attacks, kidney failure, organ transplant and high blood pressure in babies' lungs.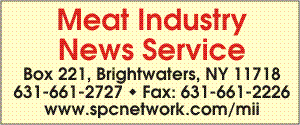 E-mail: sflanagan@sprintmail.com