050130 So Much For Progress on Oklahoma Poultry Impasse
January 22, 2005

So much for the idea of progress being made in talks between Oklahoma Attorney General Drew Edmondson and the poultry industry.

Edmondson last year threatened a lawsuit against poultry producers over concerns about watersheds in northeastern Oklahoma. The central issue is chicken litter produced on farms. It's high in phosphorous, which can lead to water- quality problems when it runs off.

In November, Edmondson announced that the industry had agreed to two stipulations he considered non-negotiable: accepting responsibility for removing excess chicken litter from basins, and agreeing to a consent decree. The next month, both sides held meetings that generally were considered productive.

But now negotiations, which had been set to continue this week, are off indefinitely. Edmondson put a halt to them last week while voicing his displeasure with recent TV ads by the Oklahoma Farm Bureau and the industry. In one ad, a chicken grower says a lawsuit by Edmondson "could put us out of business and drive 12,000 Oklahoma jobs out of our state."

We don't pretend to know all the ins and outs about this case. But Edmondson has said all along that he isn't interested in pinching the farmers who grow the chickens, but the poultry companies. We'll take him at his word on that.

Edmondson says the Oklahoma Farm Bureau is "carrying dirty water" for the poultry industry and is more concerned about big companies than protecting the environment. An official with the agency, which wasn't allowed at the table for settlement negotiations, called the AG's remarks "baseless allegations." Meanwhile, a poultry spokeswoman wondered why Edmondson would react so harshly to the ad campaign.

Perhaps cooler heads will prevail and no lawsuit will be necessary. We hope so. But given the tone of rhetoric from all sides, it's difficult to foresee this ending well.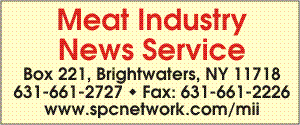 E-mail: sflanagan@sprintmail.com