041222 Tyson Foods to Close Meat Plant in Maine
December 3, 2004

Portland, ME - Tyson Foods Inc. is closing Jordan's Meats, a major Portland employer for more than 40 years, resulting in the loss of 285 jobs.

Tyson, based in Springdale, Ark., said the 65,000-square-foot plant it acquired three years ago will close Feb. 1.

Workers at the plant and its distribution center in South Portland, which is also being closed, will be encouraged to seek jobs at other Tyson locations, the company said.

"From a human standpoint, this is a very difficult decision, since it affects the lives of our team members and their families," John Lea, Tyson vice president of consumer products, said in a statement.

"However, we have evaluated every possible economic scenario for this facility and because of its age, layout, proximity to raw materials and downtown location, it simply does not make sense for us to reinvest in it," he said.

Tyson spokesman Gary Mickelson declined to say whether the plant was profitable.

The sliced meats and cooked roast beef produced at the plant and marketed primarily under the "Jordan's" and "Kirschner" labels will continue to be sold in the region but will be made at Tyson plants in New York, Iowa, Oklahoma and Wisconsin, the company said.

Tyson, the world's largest processor and marketer of chicken, beef and pork, took over the plant through its 2001 acquisition of IBP Inc.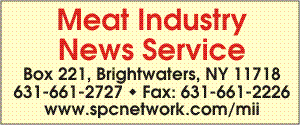 E-mail: sflanagan@sprintmail.com