041216 McDonald's Is Still "Lovin' It"
December 03, 2004

Chicago, IL - McDonald's today said it would continue its "I'm lovin' it" global theme in the wake of recent management changes.

In a conference call with reporters, Jim Skinner, who last week was named CEO of the Oak Brook, Ill., company, said the year-old campaign "revitalized" McDonald's image. Changing course, he said, is not in the cards.

"A change in leadership does not mean a change in strategy," Skinner said. "'I'm lovin' it' will continue as our worldwide framework and attitude."

A former company vice chairman, Skinner succeeded Charlie Bell, who had been the company's CEO since April and stepped down to continue his battle with colon cancer.

Concurrent with Skinner's promotion, Mike Roberts, who had been CEO of McDonald's USA, was named McDonald's worldwide president and COO.

Neither Skinner nor Roberts would divulge any future details about upcoming marketing efforts or spending. "We are stepping up to the plate in making sure we're presenting a relevant marketing message to consumers," Skinner said.

McDonald's spent nearly $700 million on U.S. advertising last year, according to Nielsen Monitor-Plus. Its lead advertising agencies are Publicis Groupe's Leo Burnett and Omnicom Group's DDB, both in Chicago.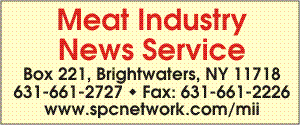 E-mail: sflanagan@sprintmail.com