041202 Court Supports Conservationists In Hog Dispute
December 4, 2004

Des Moines, IO - A five-year legal dispute centered on a northeast Iowa creek and a nearby hog confinement was settled in favor of conservationists, who said the pork producer reneged on an agreement to protect the popular fishing stream.

The Iowa Supreme Court upheld the Sierra Club's interpretation of its agreement with Allamakee County farmer Wayne Weber that called for land buffers to protect French Creek from waste generated by his three confinement buildings, each of which contains 1,100 hogs.

The group and neighbors sued Weber in 1999. They alleged that plans for the confinement threatened the watershed, managed by the Iowa Department of Natural Resources. The Hawkeye Fly Fishing Association joined the fight.

Both sides agreed to take their differences to a mediator, and a deal was struck to install 200-foot-wide buffer strips around the waste. After the deal was closed, the club and Weber disagreed on what the agreement said about the use of the buffers. The case went back to court.

Weber complained that the club's interpretation was too restrictive, especially on what kinds of grasses should be planted in the buffer strips. He alleged he should be allowed to harvest hay and graze livestock and spread some animal waste. Club members said that wasn't part of the deal.

The high court agreed.

Wallace Taylor, a Cedar Rapids lawyer for the Sierra Club and a board member of the organization's state chapter, praised the ruling.

"This is the first case in Iowa to address the problem of water pollution and hog factories," he said. "It's been a neglected issue because lawsuits have talked about nuisances and odors and seldom about the effect on the state's water resources."

Eldon McAfee, a Des Moines lawyer who represented Weber, said Weber "believed the agreement gave him the ability to utilize the land."

"This is more of a contract-type case between two parties," he said.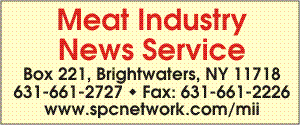 E-mail: sflanagan@sprintmail.com