041006 School Makes Livestock Slaughter Part of Class
October 8, 2004

Clackamas, OR - Students in an Oregon high school's introductory animal science class had a choice last month: make apple cider or watch the slaughter of sheep.

Freshman Krista Brandtner wishes she had made the drink.

Brandtner and her classmates at Clackamas High School watched a contract slaughterer slit the throat and break the neck of several sheep.

Brandtner was horrified, especially by the cracking sound of the neck. She said that whenever she thinks about it, she only hears the awful noise.

Instructors had warned Brandtner and her classmates that the slaughter could be gruesome, but it was part of the livestock process.

Brandtner's mother complained, but the school district said it has no plans to remove the practice from its curriculum.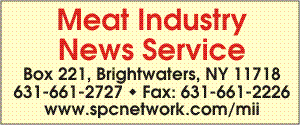 E-mail: sflanagan@sprintmail.com