040924 Tyson Eyes Overseas Expansion in Emerging Markets
October 1, 2004

Soriana, a Mexican hypermarket, is filled with Tyson chicken thighs and oven roasters. From this one store, the middle class in the 1 million-strong metropolis of Torreón is buying $100,000 a month of Tyson chicken.

Tyson Foods' operations abroad, run by International President Greg W. Lee, are the company's hidden asset. Of its $3.3 billion in foreign sales last year, exports accounted for $2.1 billion, a business that's both risky and lucrative. Tyson's Japanese sales accounted for almost a quarter of international turnover but tanked after America's mad cow scare; Thailand's raging avian flu crisis, meanwhile, is a market opening for Tyson's squeaky-clean U.S. poultry. But Tyson's real future overseas lies in the companies it is building in emerging nations like China. Next frontiers: rebounding Brazil and eastern Europe.

The prototype for expansion is Mexico, where 15 years after entry Tyson is the third-largest chicken producer, with a sparkling new plant--complete with the latest marinating tubs and automated ovens--just finished outside Torreón. Tyson followed American customers like Wal-Mart and KFC south, taking on Industrias Bachoco, the Mexican chicken giant.

At a wholesale market in Torreón, shopkeepers have driven their Volkswagen Beetles down from the distant mountains to buy gizzards ($1.05 a pound) and chicken wings ($1.89 a pound) at Tyson's stall. All through the night, at the company's nearby "kill plant," trailer trucks are loaded with 65,000 "New York dress" chickens--marigold-dyed hens with throats slit and bled but still with their entrails. Quite a sight. Men in smocks and rubber boots rhythmically hurl, as if in an Olympic event, fat, yellow hens down the entire length of the 32-foot containers. When the trucks' floors are covered in carcasses, an ice machine covers them in 8 inches of crushed ice, until the trucks are filled to the rafters with repeated layers of ice and chicken and can start their 18-hour journeys to the markets of Mexico City. There Tyson sells birds from the backs of the trucks.

According to its managing director, José Antonio Valdés, Tyson de México's return on invested capital is a third higher than the U.S. figure, partly because Mexico sometimes uses hand-me-down plant equipment. Factory workers earn about $7,000 a year, compared with $24,000 or so in the U.S.

José Antonio Flores, 22, has contracted to raise Tyson chickens. Four years ago Flores, educated at a U.S. military school, spent $220,000 building his chicken coops; his father helped with the 20% equity he needed to secure the loan. Tyson provides chicks and feed, paying Flores a premium if 42 days later he delivers healthy chickens at above-average weights. Visitors to young Flores' farm must shower before entering--to reduce biohazards--and are handed laundered underwear and work garments before he politely guides them through his airy coops with the automated feeders. The young entrepreneur now owns 16 hen- rearing houses, well on his way to prosperity.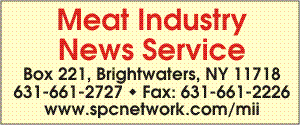 E-mail: sflanagan@sprintmail.com