040920
SEP2004 Idaho Agencies Discuss Beef Cattle Annual Review September 30, 2004

Boise, ID - The addition of two state animal inspectors should help agencies keep tabs on small beef cattle operations -- a task that has posed problems in the past.

"The predominant violations we find is in smaller facilities of less than 300 animals with a live stream running through the confinement area," said John Chatburn, deputy administrator of the Division of Animal Industries with the Idaho Department of Agriculture.

On Wednesday, representatives from the Department of Agriculture, Department of Environmental Quality, Environmental Protection Agency and Idaho Cattle Association met in Boise to review the agencies' memorandum of understanding for beef cattle -- an agreement that specifies each agency's role in regulating beef cattle animal feeding operations in Idaho.

The bulk of the burden of inspections falls on the shoulders of the Department of Agriculture. Identifying and inspecting smaller operations has proved difficult, Chatburn said. However, his department is encouraged with the compliance levels of larger operations.

During the meeting, Chatburn announced that he recently received notification of grant money that will allow the agency to hire two new inspectors. The inspectors will work primarily in the Salmon and Clearwater areas. Although the new employees will not exclusively inspect beef cattle, the additional staff should enable the agency to reach smaller cattle operations in those areas, Chatburn said.

Cevin Jones of the Idaho Cattle Association was pleased with Chatburn's announcement. While Jones' organization tries to maintain outreach and educational programs to cattle operations, he noted that reaching the owners of small operations remains a challenge. Overall, Jones felt the agencies' memorandum of understanding has been successful.

However, "there are still areas we need to improve on," Jones said.

Kim Ogle from the EPA seemed less enthused by the memorandum than Jones and Chatburn.

"There are a number of pieces of information we need," Ogle said.

Ogle emphasized two areas in which the EPA wants to see improvement. The agency would like to see an inventory system implemented that can be used to better target compliance. Secondly, the agency requested the development of an enforcement response policy. The EPA, Ogle said, needs help from the ISDA and Idaho Cattle Association in finding accurate data.

"We're kind of on the fence," Ogle said. "We're waiting."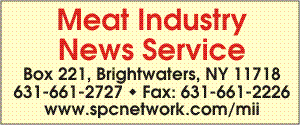 E-mail: sflanagan@sprintmail.com