040905 New CEO Hopes to Revive Burger King
September 7, 2004

Miami, FL - To Greg Brenneman, Burger King Corp. is a great place to work even though the fast-food chain is losing customers to its rivals, its franchisees are restless and the company has had 10 CEOs in 15 years.

Struggling companies don't faze Brenneman, the latest chief executive at the second-largest U.S. fast-food chain. He already has a turnaround at Continental Airlines Inc. on his resume.

"The reason I really took the (Burger King) job was it's a great global brand and a very resilient global brand. ... There's a lot of potential here," Brenneman said in a recent interview.

Brenneman, who started in his job Aug. 1, has not yet announced concrete plans for remaking Burger King, although he has made some management changes. But he has set a goal: "It's all about having a product that people ... want to eat."

Just before Brenneman arrived, the privately held company was starting to show signs of improvement. It said its U.S. same-store sales, those at restaurants open at least a year, were up 12.9 per cent in July, the sixth straight month of gains. Its largest franchisee, Carrols Corp., said same-store sales at its 352 Burger Kings rose 4.2 per cent in the second quarter, largely due to new products.

But the chain, with more than 11,200 restaurants worldwide, still has much ground to regain because domestic same-store sales fell for nearly two years before reversing in February.

The company's overall U.S. sales fell five per cent to $7.9 billion US last year and, according to research firm Technomic Inc., its market share slid to 15.6 per cent. Wendy's International Inc., with a 14.5 per cent market share, is poised to overtake Burger King in the fast-food rankings. McDonald's Corp. is still way ahead in first place with 43.6 per cent.

While Burger King's troubles might seem daunting, they're tame in comparison to what Brenneman dealt with at Continental, where he was president and chief operating officer under CEO Gordon Bethune.

They led one of the biggest turnarounds in corporate history. When they took over in the mid- 1990s, Continental had the worst record among major airlines in on-time arrivals, customer complaints and baggage handling. It had declared bankruptcy in 1983 and again in 1990.

Shortly before Brenneman was named to Continental, the airline reported a $523.4 million fourth- quarter loss and a $613.3 million shortfall for all of 1994. But within a few years, Bethune and Brenneman had reversed Continental's fortunes.

Brenneman helped lead the improvement by concentrating on boosting revenues, instead of the relentless cost cutting done under previous management. The company also successfully empowered workers to improve the airline and its customer service.

Former employees are among Brenneman's supporters.

"Greg was an idea man, an expansionist. He often said, 'Expansion is good but profitable expansion is what we're looking for,"' said Capt. John Prater, a pilot at Continental and former union chairman who negotiated contracts when Brenneman was there.

"One of his strengths has always been to distill very complex problems down to workable solutions," said Capt. Tom Stivala, another longtime Continental pilot.

That success made Brenneman, 42, an obvious choice for Burger King's owners, which include the Texas Pacific Group, led by financier David Bonderman.

Bonderman also led the investment group that bought a controlling stake in Continental and hired Brenneman there. Brenneman left in 2001, briefly leading PricewaterhouseCoopers Consulting before concentrating on his own company, TurnWorks Inc.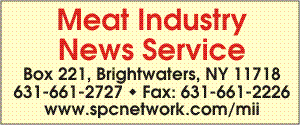 E-mail: sflanagan@sprintmail.com