040421 McDonald's to Expand Bunless Burger Sales
April 10, 2004

Des Moines, IA - McDonald's Corp., joining competitors in offering lower-carbohydrate versions of their food, said it plans to offer bunless versions of its hamburgers and chicken sandwiches nationally by early next month.

Some McDonald's restaurants, including those in New York City, have been selling patties wrapped in lettuce rather than bread for several months to dieters who seek them out. Patrons in all McDonald's have had the option of getting the patties without the buns.

Now the chain -- in apparent recognition that going bunless is more than a passing fad -- has decided to make the bunless option uniform. The burger patties will come on a bed of lettuce in a small salad bowl, with a knife and fork.

"This is about consistent presentation," said McDonald's spokesman Bill Whitman.

Going bunless will cost the same as the regular sandwich.

Whitman said McDonald's doesn't plan to advertise the option. Nor is it likely to appear on menu boards. Restaurant brochures will note it, however.

Burger King recently rolled out a bunless Whopper hamburger. The meat comes in a plastic bowl with eating utensils.

Hardee's and Carl's Jr., two burger chains owned by CKE Restaurants Inc., not only offer bunless burgers -- they're wrapped in lettuce -- but also low-carb "breakfast bowls" that contain scrambled eggs, sausage, crumbled bacon, diced ham and cheese.

Wendy's International Inc., while not marketing bunless sandwiches, said this week it is testing baked potatoes, chili and side salads as substitutes for patrons who don't want fries in their combo meals.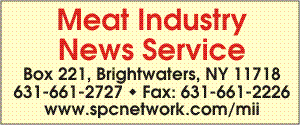 E-mail: sflanagan@sprintmail.com