040309 Panel Examines Delaware Poultry Industry
March 6, 2004

Georgetown, DE - Buzzards feeding on chicken carcasses may have been responsible for spreading avian influenza from one Delaware farm to another last month, a state agriculture official said Friday.

Department of Agriculture veterinarian Edwin Odor made the suggestion, which he said was only speculation, during the first meeting of a legislative task force studying poultry industry issues.

"Speculation has it that buzzards may have carried the disease from one house to another," Odor said. "Each one of them had dead birds strewn about the property."

One of the farms, where 12,00 birds were destroyed, belongs to an independent grower in Kent County who supplies the live bird market in New York City. The other, where about 75,000 birds were killed, belongs to a commercial grower for Perdue Farms in Sussex County.

Odor said state officials paid monthly visits to the Kent County farm, which is believed to be the only Delaware farm supplying the live bird market, and which some in the commercial industry have blamed for the avian flu outbreak.

Odor said flocks bound for market were tested before leaving the Kent County farm, but that the testing, to which the owner submitted voluntarily, may have been inadequate.

"The testing is maybe not as comprehensive as it should be," he said.

"That particular farm was in horrible situation, sanitation-wise," Odor added. "But I have seen commercial farms that have been in horrible sanitation as well."

Officials believe the flu virus may have been brought back to Delaware on crates or trucks from the New York City live market, where the co-mingling of vendors, consumers and live birds shedding feathers and manure enhances the risk of disease transmission.

In response to the avian flu outbreak, which prompted an unprecedented poultry health testing program on the Delmarva peninsula, industry representatives and state agriculture officials are developing new regulations to prevent the spread of poultry diseases.

Bill Satterfield, executive director of the trade group Delmarva Poultry Industry Inc., told task force members that the proposed regulations include mandatory registration of every poultry operation in the state.

The regulations, which also would cover transportation of show birds and birds bound for the live market, would have only a "minimal" effect on commercial growers, said Satterfield, who refused to provide specifics.

Vance Phillips, a chicken grower and member of the Sussex County council, was wary of new regulations for commercial growers.

"A lot of commercial growers that I represent don't think they had anything to do with bringing AI to the shore," Phillips said.

Instead of regulating commercial growers, Phillips proposed outlawing the growing of birds for the live market.

"Trying to accommodate one grower with 12,000 birds is not very sensible to me," Phillips said. "Is there a problem with making production for live bird markets in Delaware illegal?"

Panel chairman Rep. John Atkins, R-Millsboro, supported Phillips' idea.

"If Bill (Satterfield) gives me the go-ahead, I'll introduce it," said Atkins, who started the meeting by vowing to "do everything in my power not to jeopardize the $1.5 billion industry we have over one grower."

Satterfield, however, rejected the notion of trying to outlaw the production of chickens for one type of market while allowing it for another.

"Growing chickens in this country is not illegal," Satterfield said.

While taking aim at the live bird market, some task force members suggested that lawmakers consider government subsidies and tax breaks to commercial growers for building, renovating and cleaning chicken houses, and for razing old ones so they cannot be bought and used to supply the live bird market.

Other issues discussed at the meeting include the high cost of propane fuel, proposed anti-pollution regulations for electrical generators used by some growers, efforts to establish a federal poultry grower insurance program similar to crop insurance, and a proposal to provide dedicated state funding for farmland preservation.

The task force is scheduled to hold its next meeting March 26.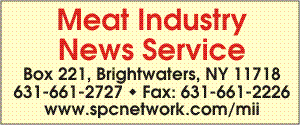 E-mail: sflanagan@sprintmail.com