040210 Georgia Ag Commish Wants Chicken Ban Lifted
February 14, 2004

Georgia Department of Agriculture Commissioner Tommy Irvin told GlobalFax last week that he wants to see bans on U.S. poultry exports lifted as soon as possible.

Although the U.S. Department of Agriculture is downplaying the effect of the bans on U.S. exporters, Mr. Irvin said he remains concerned that Georgia poultry exporters will be hurt if the restrictions continue.

A strain of bird flu that cannot be contracted by humans has been found at two farms in Delaware and, most recently, in areas of New Jersey and Pennsylvania, prompting bans on U.S. poultry imports to parts of Asia, Europe and South America.

"It is unnecessary that bans be extended to poultry exporters nationwide," Mr. Irvin said in a telephone interview, noting that no sign of the virus has appeared in Georgia chickens, which are tested regularly.

Thus far, Brazil, China, Hong Kong, Japan, Malaysia, Poland, Serbia, Singapore and South Korea have prohibited or restricted imports of U.S. poultry products.

Colombia, the Philippines, Romania, Russia and the Ukraine have also instituted restrictions, though only on U.S. imports of poultry from Delaware.

Mr. Irvin said he hoped the bans would be scaled back in the near future by all countries involved to include just poultry exports from affected states, though he could provide no definite timeline.

He added that U.S. agriculture department officials indicated to him last week that a ban on poultry exports from China, which is working to contain an outbreak of a different strain of bird flu, could provide opportunities for U.S. exporters in markets that will now be looking for new sources of poultry.

Georgia, the country's largest poultry producer, has more than 10 companies that export poultry to such countries as China, Japan and many countries in Eastern Europe.

For more information, contact the Georgia agriculture department's international trade office at (404) 656-3740.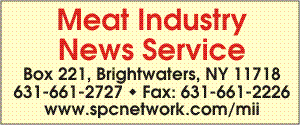 E-mail: sflanagan@sprintmail.com