030920 Famous Dave's Announces 3rd Quarter Revenues
September 30, 2003

Minneapolis, MN - Famous Dave's of America, Inc. announced that it reported revenues of approximately $26.0 million for the 3rd quarter of 2003, an 8.8% increase over the 3rd quarter of 2002. Comparable sales for the 3rd quarter decreased 3.5% at company-operated restaurants and decreased 3.8% for franchise-operated restaurants. Through the first three quarters, comparable sales decreased 2.6% at company-operated restaurants and decreased 6.5% at franchise-operated restaurants.

Four new franchise-operated Famous Dave's restaurants opened during the quarter. These new restaurants include locations at the Mall of America in Minnesota; Salt Lake City, Utah; Lexington, Kentucky and Sioux City, Iowa. There are currently 87 Famous Dave's restaurants including 43 company- operated and 44 franchise-operated. The Company also has signed Area Development Agreements for an additional 145 franchise restaurants.

"While the results we have reported for the 3rd quarter are relatively consistent with our year to date trends, we are encouraged with the focus and enthusiasm of our corporate support team and restaurant operators toward the future," said David Goronkin, CEO of Famous Dave's of America. "Our team is becoming aligned with a strategic focus that will enable us to raise the level of execution in marketing, and overall hospitality," said Goronkin. In addition, Goronkin stated, "We have a number of initiatives in place focused on building brand awareness, including a review of our marketing strategy and building design. The success of recent new restaurant openings reflects the continued strength of the Famous Dave's brand and the commitment of our franchisee partners."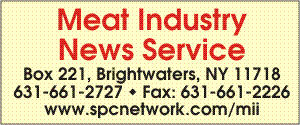 E-mail: sflanagan@sprintmail.com