030906 White Castle Inducts "25 Year Club" Members
September 24, 2003

COLUMBUS, OH - A record-breaking 54 employees were inducted into the White Castle 25 Year Club at a banquet held September 25 at the New Albany Country Club near Columbus, Ohio, where the company's home office is located. The event marks the 58th year that the company has recognized those with 25 years of continuous service

Inductees traveled to the Columbus, Ohio home office from the company's eleven trade areas, including 16 from Chicago; six each from Cincinnati and Louisville; four each from Indianapolis, New York and St. Louis; three each from Columbus/Northeast Ohio and Detroit; two from Nashville; and one each from Minneapolis/St. Paul and New Jersey. Two honorees are from the company's Evendale, Ohio, bakery, and one traveled from the company's meat processing plant in Lebanon, Indiana. One individual works at the home office.

The inductees were treated to luxury hotel accommodations, lunch at White Castle President Bill Ingram's home, tours of the home office and a limousine ride to the gala banquet on Thursday evening where they each received a gold watch in honor of their service to the company.

Of the company's more than 12,000 team members, 371 are active working members of the 25 Year Club. Four hundred two retired employees share the distinction of membership in the White Castle 25 Year Club.

Why did they stay so long? Most team members cite the great benefits and friendly, caring, family atmosphere that has existed at the company since 1921. Many also mention that they had family members or friends who enjoyed the work, so they climbed on board the White Castle train and have been there ever since. Virtually all 25 Year Club honorees will aver that the enjoyment of working with people is the most important reason for their longevity. The company continues to be family owned; they do not franchise.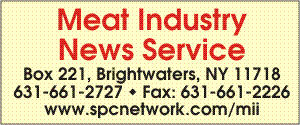 E-mail: sflanagan@sprintmail.com