030905 Gardenburger. Announces Upcoming Office Closure
September 24, 2003

Portland, OR - Gardenburger, Inc., announced its decision to close its Portland office in approximately one month. The closure is the culmination of operational changes set in motion in March 1999 when the Company transferred all of its manufacturing operations to its production facility in Clearfield, Utah. Gardenburger, which currently employs approximately 150 people in Utah and 21 at its office in Portland, will eliminate 4 positions in Portland and relocate the remaining 17 positions to its Utah facility and a small office in Southern California.

"All of us at Gardenburger will always consider Portland, Oregon our home. However, this action will lower operating costs and improve efficiencies going forward. As the market for meatless products has become increasingly competitive, it is essential that we redouble our efforts to improve our ability to compete," said Scott Wallace, Chairman, President and CEO.

Founded in 1985 by GardenChef Paul Wenner, Gardenburger, Inc. is an innovator in meatless, low-fat food products. The Company distributes its flagship Gardenburger® veggie patty to more than 30,000 food service outlets throughout the United States and Canada. Retail customers include more than 24,000 grocery, natural food and club stores. Based in Portland, Ore., the Company currently employs approximately 175 people.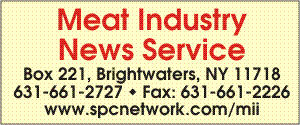 E-mail: sflanagan@sprintmail.com