030620 Burger King Introduces "Juiciest Burger Ever"
June 20, 2003

Miami, FL - Burger King Corporation announced the launch of the GREAT AMERICAN BURGER, a new Fire-Grilled sandwich that meets the growing demand among consumers for high-quality, "best in the business" burgers. The GREAT AMERICAN BURGER sets a higher standard of quality, freshness and taste and is available at participating BURGER KING restaurants nationwide from June 29th through July 27th.

"The BURGER KING vision is to delight our guests with the best burgers in the business and a variety of great tasting, healthier foods that are cooked over an open fire," said Brad Blum, chief executive officer, Burger King Corporation. "Cooking products over an open fire is a meaningful difference to consumers and one they can taste. That's our Fire-Grilled Advantage. Consumers are telling us they are eager to try new types and tastes of food cooked over fire at BURGER KING and that's just what we're going to deliver. Our guests can expect to find menu innovation and leadership that reflects this commitment in our restaurants beginning later this summer."

Consumer Preferences

Research indicates that the majority of consumers, almost six to one, prefer their hamburgers flame-broiled to other cooking methods(1). Consumers have also subsequently told us that 'Fire- Grilled' is a more relevant way to talk about these benefits. They tell us that Fire-Grilling brings out the flavor naturally, results in distinctive, better tasting food and is a preferred way to cook.

Hamburgers are the single most popular main dish item sold across all restaurants today(2). Hamburgers are also the most popular items to cook at home on the grill(3), and grilling outdoors is the most popular form of home entertaining(4). With the launch of the GREAT AMERICAN BURGER, Burger King Corporation celebrates America's passion for grilling since more than three-quarters of U.S. households own an outdoor grill(5).

"Consumers are shifting from a price-value relationship to a price-quality relationship and, as a result, are demanding fresher, higher quality food that's preferably Fire-Grilled," said Glad Markunas, senior vice president, Consumer Insights and Strategic Branding, Burger King Corporation. "With the introduction of the GREAT AMERICAN BURGER, we are taking a chapter right out of backyard grilling and providing our guests with the next best thing to home- grilled food."

A New Fire-Grilled Favorite

The GREAT AMERICAN BURGER is the juiciest burger ever at BURGER KING restaurants. It uniquely brings together the right blend of ingredients - freshly made split-top bakery-style bun, two slices of tomatoes, crisp cap leaf lettuce, ketchup, seasoned mustard, sliced onions, a quarter pound fire-grilled beef patty, topped with two slices of American cheese and four half slices of premium pepper bacon.

The GREAT AMERICAN BURGER is supported by in-restaurant merchandising, as well as television and radio advertising. One television ad, which begins on air Monday, June 30th, features a familiar scene of grilling in the backyard that everyone will be able to relate to in their own way. It is an ad that evokes those special, and sometimes humorous, memorable moments gathering around the grill with friends and family.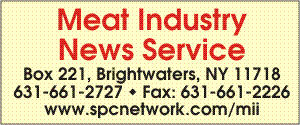 E-mail: sflanagan@sprintmail.com