030601 McDonald's Stock Up on Rise in May Sales
June 7, 2003

Chicago - McDonald's reported its first worldwide comparable sales gain in 15 months, as new salads and children's Happy Meals spurred robust U.S. sales, and its shares rose to nine-month highs.

U.S. sales at hamburger restaurants open more than a year were up 6.3 percent in May, the largest increase in four years. Same-store sales worldwide at McDonald's rose 2.2 percent.

Under the leadership of Chief Executive Jim Cantalupo, McDonald's Corp. has been slowing expansion and shifting its emphasis toward improving its existing restaurants. Cantalupo attributed much of the sales improvement to U.S. menu initiatives.

In recent months, McDonald's has added new menu items, such as entree-sized salads with Newman's Own salad dressing, and attempted to improve service to win back customers in the United States, its largest market with some 13,500 hamburger outlets.

"I did not think they were going to throw up a 6-percent (U.S.) number," said Allan Hickok, restaurant analyst with U.S. Bancorp Piper Jaffray. Hickok attributed much of the boost to the new salads, which McDonald's introduced in March and is targeting heavily toward women.

The company this week launched its new McGriddles breakfast sandwich line, featuring two pancake halves surrounding fillings like sausage and eggs. It is also running a Happy Meal featuring a promotion tied to Disney Corp.'s new "Finding Nemo" animated film.

The sales improvement, as well as comments made by the head of McDonald's U.S. division, sent McDonald's shares up $1.88, or 9.75 percent, at $21.16 on the New York Stock Exchange. Earlier the stock, which in March traded at near 10-year lows of $13 a share, rose as high as $21.30.

While analysts expect June sales to be higher, as more consumers test the new salads and other items, they cautioned it may be hard for the world's largest restaurant company to sustain such robust sales improvement. McDonald's posted its first quarterly loss in January.

"I think there is some near term sustainability. I'm not going to predict 6 percent," said John Glass, restaurant analyst with CIBC World Markets Corp, who early on Friday raised McDonald's stock rating to "perform" from "underperform."

McDonald's U.S. business has struggled with increased competition from rivals, an economic slowdown and changing consumer tastes. In late 2002, the company announced it would close restaurants and slash corporate jobs to improve its bottom line.

In its prepared statement, McDonald's said it will incur about $50 million in pretax expenses in the second quarter to better automate its restaurant operations, close underperforming stores and boost billboard advertising.

Same-store sales in Europe, McDonald's second-largest market, fell 1 percent from a strong increase a year ago. Comparable sales were down 6.1 percent in its Asia, Pacific, Middle East and Africa region.

On Thursday, Mike Roberts, president of McDonald's USA, called the recent U.S. trends "very encouraging."

"The movement we're seeing is the result of new customers coming into our stores to try salads as well as a litany of other initiatives that are also...making an impact," he said.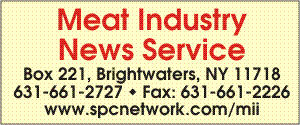 E-mail: sflanagan@sprintmail.com