030521 Hall of Fame Cravers Chosen by White Castle
May 19, 2003

Columbus, OH - The induction of some of White Castle's biggest fans into the Cravers Hall of Fame will take place in a ceremony held May 22 at the White Castle corporate office in Columbus, Ohio. The Cravers Hall of Fame is White Castle's way of thanking the company's most loyal and dedicated fans -- the people who help ensure the success of the company. Ten stories submitted for this year's contest were selected for induction in 2003.

* Captain H.M. Goetz of Columbus, Ohio, was a marine in war-torn Lebanon in 1982. He recalls fondly the shipment of White Castle hamburgers that were received by him and his fellow soldiers.

* Karen Wohlstrom of Apple Valley, Minnesota, is among a group of loyal volunteers at the Minnesota Zoo who celebrate every Mother's Day by sharing White Castle hamburgers.

* Fr. John Stravropoulos of Canton, Ohio, former pastor of a Greek Orthodox church in Columbus, would travel with up to 200 parishioners to the nearest White Castle on Easter to break the 40-days meat abstention.

* For Randy Schneider of Chesterfield, Missouri, White Castle represents warm family memories from his childhood. Fond memories of trips to White Castle with his parents and sister make Schneider reserve White Castle hamburgers as the one exception to his strict diet.

* Carmine A. Daniele of Cincinnati felt like a different person after serving active duty in the Navy in World War II. But one trip back to the Castle he frequented with his boyhood friends proved that at least his crave was the same.

* Sandy Hart of Wickliffe, Kentucky, brought the idea of "crave" to a whole new meaning, and her husband, Ray, redefined dedication. Ray did not let a cold winter night or a broken down car stop him from his quest to bring White Castle hamburgers to an 81/2 months pregnant Sandy.

* Mary Kloncz of Eagan, Minnesota, loved the movies as a girl in the 1950s. But she and her friend were willing to risk banishment from the local theatre by smuggling White Castle hamburgers in to enjoy during the film.

* Jerry Kaltenbach of Columbus, Ohio, and fellow students, Brian Foy of Los Angeles and Vasili Trikoupis of Worthington, Ohio, used boxes from White Castle crave cases to tote their carry-on luggage on their way to spring break in the in the Caribbean.

* As boys, Timothy Reed and his friends regularly would race their bikes to the nearest Indianapolis White Castle where the losers picked up the tab for the first racer through the doors.

* Ron Fredriksen of Alta Loma, California, still loves White Castle despite a quarter of a century on the west coast. Whenever he travels to Chicago for business or pleasure, White Castle is among his first stops. He even owns an original stained glass window from an old White Castle.

The Cravers Hall of Fame began in 2001 as part of the company's 80th anniversary celebration. These cravers join the inductees from the past two years who have earned a permanent place of honor in the halls of White Castle.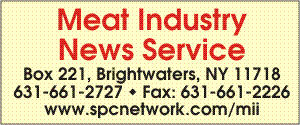 E-mail: sflanagan@sprintmail.com