030206 McDonald's Offers New Brand Vision
February 8, 2003

Chicago - McDonald's Corp. has a new corporate mission statement -- "our customers' favorite place and way to eat," a theme it wants advertising agencies to embrace, the company's global marketing chief said on Friday.

But critics questioned whether any message from the hamburger giant will ring true for customers until it clarifies its strategy and fixes operational problems that have led to two years of worsening financial results and its first-ever quarterly loss.

The mission statement was a key focus this week at a global advertising meeting at the company's Oak Brook, Illinois headquarters, where McDonald's challenged 14 of its biggest agencies from 10 major world markets to brainstorm new ideas.

"This was a meeting about brand direction," Larry Light, McDonald's head of global marketing, said.

Agencies at the unusual global meeting included Omnicom Group Inc.'s DBB Worldwide unit and Publicis Groupe's Leo Burnett Worldwide. Light stressed that the meeting was not designed to pit agencies against each other, although they were permitted to watch each other present ideas.

He declined to discuss decisions made at the meeting, but said McDonald's has no plans to develop a unified worldwide campaign. Instead, the company wants to reconnect with customers locally and is preparing to shift more resources toward local promotions.

"We're going to reinvest in local store marketing," he said. "We are going to be passionately focused on the customer."

REAL STRATEGY OR FRUSTRATING MESSAGE?

But the advertising pow wow may spell frustration for big advertising agencies under pressure to generate new ads for McDonald's.

Critics argue that McDonald's message and menu have been scattered. The company has embraced everything from Happy Meal promotions that de-emphasized food in favor of toys, to commercials featuring real estate mogul Donald Trump, while its mainstay fast-food offerings and service have suffered.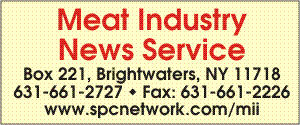 E-mail: sflanagan@sprintmail.com