030204 Arizona Poultry Tests Positive For Disease
February 6, 2003

Phoenix - The governor declared a state of emergency after a deadly bird virus was found in chickens at an Indian reservation in western Arizona.

The state Department of Agriculture was expected Wednesday to quarantine Yuma County, La Paz County and part of Mohave County south of the Grand Canyon, said Lori Faeth, natural resources adviser to Gov. Janet Napolitano.

"It's highly contagious," she said Tuesday.

A USDA lab announced that the birds had contracted Exotic Newcastle Disease, which has led to the slaughter of 1.7 million chickens in Southern California and about 1,600 birds in Nevada.

The disease was discovered in Arizona after a farmer on the Colorado River Indian Tribes' reservation near the California border reported last week that about 30 chickens had died suddenly.

The rest of the flock, about 20 birds, was immediately euthanized and the tribal government quarantined all domestic birds on the reservation.

The disease is highly contagious among poultry and birds but poses no health risks for humans.

Declaring a state of emergency makes Arizona eligible to receive federal aid.

Meanwhile, officials in Nevada eased restrictions imposed in the southern part of the state last month after the discovery of the disease in some backyard chickens.

David Thain, Nevada's chief veterinarian, said the disease had been mostly stamped out in Clark and Nye counties and it was safe for businesses to sell all birds except poultry.

A quarantine remains in effect in those counties, meaning birds can't be transported outside the area and to neighboring states without a permit, officials said.

"We are not willing to go out on a limb and say it is eliminated," Thain said. "But we haven't found any spread to the pet-bird population."

Since the disease turned up in backyard poultry flocks in Southern California in September, authorities are conducting an intensive eradication campaign and have imposed a quarantine throughout that region to try to protect the state's $3 billion poultry industry.

Nevada does not have a commercial poultry industry.

Exotic Newcastle is caused by a virus found in the droppings, breath and eggs of birds. An infected bird can pass the disease to another bird by being in close proximity.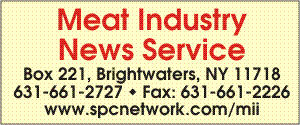 E-mail: sflanagan@sprintmail.com