021228 McDonald's to Post First Loss in 47 Years
December 20, 2002

Chicago - McDonald's Corp.'s 47-year streak of posting quarterly gains may be at an end, a victim of a protracted sales slump that has already forced the world's largest restaurant chain to change CEOs.

McDonald's said it expects to incur after-tax charges of at least $390 million in the fourth quarter to pay for the restructuring moves it announced last month, including closing underperforming restaurants and pulling out of several countries. That will result in a net loss of 5 cents to 6 cents per share.

The announcement, which came 12 days after a management shake-up, sent shares in the burger giant tumbling to a nearly eight-year low. The Oak Brook, Ill.-based chain expects earnings to be 25 cents to 26 cents per share -- well short of the 31-cent estimate of Wall Street analysts surveyed by Thomson First Call.

The company also confirmed that a price war with rival Burger King — its first big discounting campaign since 1997 — hasn't paid off the way the company hoped after two years of wrestling with a crowded U.S. restaurant market, mad-cow disease scares overseas, marketing misfires and mounting service complaints.

McDonald's revealed continuing weakness in its home market, saying sales at U.S. restaurants open at least a year were 1.3 percent lower in the first two months of the fourth quarter than in the comparable period a year ago. Through November, the same-store sales were down 1.5 percent.

"In the U.S., it has just gotten to the point where they can't add any more stores because the (fast-food) market is so saturated," said Morningstar analyst Carl Sibilski. "Now it's a matter of how they make the hurdle from saturation to cost controls."

But the slump goes well beyond McDonald's back yard. Sales at established McDonald's restaurants worldwide were down 1.6 percent for the quarter and down 2 percent for the first 11 months.

The company also said profit margins for the fourth quarter will be lower than a year ago.

"This has been a difficult year and our financial performance has been below expectations," said Matthew Paull, McDonald's chief financial officer. "Under the leadership of Jim Cantalupo, I am confident we will improve our business."

Cantalupo, the former company president who had retired earlier this year, was rehired Dec. 5 to take over from Jack Greenberg as the company's fifth chairman and chief executive officer. Greenberg, under fire for months from investors and analysts alike, retired unexpectedly.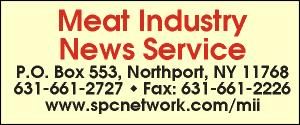 E-mail: sflanagan@sprintmail.com