021220 Diageo Finalizes Sale of Burger King
December 14, 2002

London -- Diageo PLC took the final step in its long journey to become just a drinks company, confirming Friday that it will sell its Burger King fast food chain to a private equity consortium for a knocked-down price of $1.5 billion.

In an effort to focus on its core liquor business, the world's largest spirits company has been seeking to sell or spin off Burger King for the past two years. But its efforts have run into difficulties after a recent slump in fast-food sales.

Last month, Diageo said it would have to revisit the sale terms with the consortium led by Texas Pacific Group and its partners Bain Capital Partners and Goldman Sachs Capital Partners, sparking fears that the deal would fall through.

The initial sale price of $2.26 billion, agreed in July, was dependent on the world's second-largest fast- food chain satisfying performance targets for the financial year just ended, but sales have faltered because of aggressive discounting and an overall downturn in global fast-food sales.

The consortium will now pay Diageo $1.2 billion in cash, $86 million in assumed debt and $212.5 million in subordinated debt.

Diageo was thought to be so anxious for the deal to close by the end of the year that it also agreed to provide some of the debt financing for the sale and will guarantee $750 million of senior loans provided by external lenders.

Nick Rose, Diageo's chief financial officer, told reporters that while the company is clearly not in the lending business, it found that this was the quickest and most effective way to complete this transaction.

Although disappointing, this lower price comes as no surprise to analysts given the recent worries about Burger King's sliding performance. In fact, Diageo's house broker Cazenove had earlier changed its model to assume a clean sale price of about $1.5 billion.

David Liston, an analyst at fund manager Gerrard Ltd., said news of the sale wasn't as bad as expected especially since Diageo decided not to retain an equity stake in the ailing burger chain.

Investors and shareholders were relieved to see Diageo exit this rapidly deteriorating business.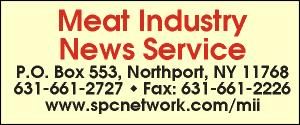 E-mail: sflanagan@sprintmail.com