021216 USDA: Pilgrim's Pride Knew of Listeria
December 13, 2002

Washington - Pilgrim's Pride knew the listeria bacteria was present at its Pennsylvania poultry plant months before its products were blamed for killing eight people last summer, U.S. Agriculture Department (USDA) officials said.

The No. 3 U.S. poultry producer recalled 27.4 million pounds of its Wampler brand ready-to-eat turkey and chicken products in October after USDA inspectors found the plant's floor drains had tested positive for listeria.

Vincent Erthal, who was a federal meat inspector for the night shift at the Wampler plant until September, said the company had found an "exceedingly high" number of listeria bacteria in the plant months before the recall.

Pilgrim's Pride had no immediate comment.

The USDA, along with the Centers for Disease Control and Prevention, linked its poultry to a listeria outbreak that has caused eight deaths, three miscarriages and 45 more illnesses, mainly in the Northeast.

Privately held Jack Lambersky Poultry was also blamed for the illnesses after the strain was found in its products.

"This should have been avoided," Erthal told Reuters. "The plant knew they had a problem. They dragged their feet."

LISTERIA FOUND IN PLANT IN JULY

USDA Undersecretary Elsa Murano said Pilgrim's Pride employees had routinely tested for listeria and found "a spike" in July and August for its presence.

However, the company did not share the information with USDA because federal regulations do not require companies to test for the bacteria.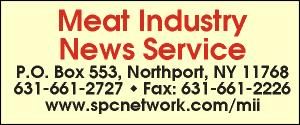 E-mail: sflanagan@sprintmail.com