021209 Tyson Announces Quarterly Dividend
December 11, 2002

Springdale, Ar - The Board of Directors of Tyson Foods, Inc., at a meeting on November 15, 2002, declared the quarterly dividend of $.04 per share on Class A common stock and $.036 per share on Class B common stock, payable on March 15, 2003 to shareholders of record at the close of business on March 1, 2003.

Tyson Foods, Inc., founded in 1935 with headquarters in Springdale, Arkansas, is the world's largest processor and marketer of beef, chicken and pork. Tyson Foods produces a wide variety of brand name protein-based and prepared food products marketed in the United States and more than 80 countries around the world. Tyson Foods is the recognized market leader in the retail and foodservice markets it serves. The Company has approximately 120,000 team members and 300 facilities and offices in 29 states and 22 countries.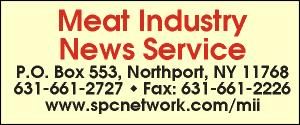 E-mail: sflanagan@sprintmail.com