021131 Burger King Deal Inching Closer to Finish
November 27, 2002

New York - Texas may soon be the home of the Whopper after all.

Texas Pacific Group's effort to renegotiate its proposed $2.26 billion purchase of the Burger King franchise from Diageo Plc (DGE.L) is progressing smoothly, and a revised deal could be in place in the next few weeks, sources close to the talks said.

Texas Pacific, a private investment firm controlled by financier David Bonderman, approached Britain's Diageo earlier this month about reworking its deal to buy the world's No. 2 hamburger chain after its lenders balked at Burger King's faltering financial performance.

The negotiations are focused on Diageo's accepting a lower price tag for its struggling franchise and possibly keeping an equity stake in the company.

Still, the sources said both sides are increasingly optimistic that a deal can be reached by Dec. 31, the expected closing date set out in the original merger agreement.

"They're having daily conversations," said one source close to the talks. "It should get done. It will just be a big adjustment to terms and conditions."

A Burger King spokesman declined to comment on the transaction and referred questions to executives at Diageo in London, who were not immediately available for comment. Texas Pacific Group could not immediately be reached for comment.

The revised terms and conditions remain in flux and change almost daily, the sources cautioned. Texas Pacific, which is being joined in its bid by Bain Capital and Goldman Sachs Capital Partners, is reportedly looking to pay closer to $1.5 billion to $1.6 billion.

Diageo will also likely agree to maintain a minority equity stake in Burger King in the hopes of selling it for a higher price later, said David Pittaway of Castle Harlan, a private equity firm in New York that has invested in several restaurant chains.

"It doesn't surprise me at all that Diageo is considering this," said Pittaway. "Here you have a seller who fears that they're selling at the bottom of the market ... so (they) keep a piece of the upside so at some future time it could be worth more."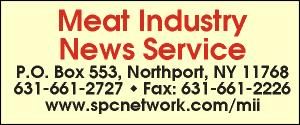 E-mail: sflanagan@sprintmail.com