021126 Colorado Plant Reopens After Recall
November 20, 2002

Greeley, CO - A major beef processing plant linked to the second-largest meat recall in U.S. history was set to reopen, after parent Swift & Co. said federal regulators were satisfied its operations were safe.

The Greeley, Colorado, plant was closed after USDA inspectors discovered animal feces on some of its beef products.

Slaughtering operations for the plant, which industry sources said processes an average of about 5,500 head of cattle daily, are set to resume at 11 a.m. local time, if the USDA approves final documentation by Swift, the company said.

The plant, controlled by a partnership that is majority-owned by a private investor group led by Hicks Muse Tate & Furst and minority-owned by foodmaker ConAgra Foods Inc.

The plant had been on heightened surveillance by the government since it recalled nearly 19 million pounds of ground beef from grocery stores in July, the second-largest meat recall in U.S. history.

The beef, contaminated with E. coli bacteria, was linked to at least 28 illnesses in seven states.

Swift has said the plant closing would not have a major financial impact on the company. Swift said it "worked closely" with the USDA throughout the weekend to resolve questions and that the government was satisfied with changes in the company's food-safety procedures.

The plant is among the largest beef processors in the United States.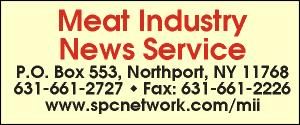 E-mail: sflanagan@sprintmail.com