021110 Analysts Wary of McDonald's Shakeup
November 12, 2002

Chicago - McDonald's Corp.'s plan to trim costs and shake up some international operations met with more skepticism Monday on Wall Street.

Standard & Poor's threatened to cut the fast-food chain's long-term debt ratings, citing challenges in the U.S. market and problems for McDonald's overseas. The company's slumping stock also retreated further.

After slipping 8% last week when the restructuring moves were announced, McDonald's shares fell another 70 cents, or 4%, to close at $17.09 on the New York Stock Exchange. That's down from more than $30 as recently as June and not far above the Oct. 10 bottom of $15.75, its lowest price since 1995.

In its latest effort to help snap a protracted slump, McDonald's announced Friday it was restructuring restaurant operations in four countries in the Middle East and Latin America, closing business in three unspecified countries in the same region, closing 175 underperforming restaurants in about ten other countries and eliminating 400 to 600 positions to control costs.

The actions are expected to generate fourth-quarter charges of between $350 million and $425 million, and they signal that McDonald's quarterly profits will fall short of the previous year's results for the eighth time in the last nine quarters.

Standard & Poor's cited growing concern that McDonald's will continue to struggle in efforts to improve its existing restaurant business worldwide.

"Although these steps may ultimately bring about some improvement, we remain concerned that earnings are still being challenged by lackluster growth in the U.S. and problems internationally," credit analyst Gerald Hirschberg wrote in an investors' note.

"The company's domestic competitors have made inroads in terms of actual or perceived quality, service and cleanliness, and there has been a decided slowdown in the company's growth rate," he said.

The company's presentation to an investors conference in New York on Monday reflected its plan to slow expansion dramatically and put more money into existing outlets, including renovating U.S. restaurants and adding more menu items.

Executives said they intend to spend $400 million less on new McDonald's-brand restaurants next year — $750 million, down from $1.15 billion in 2002. Another $125 million will be spent for new restaurants of its partner brands, most notably Chipotle Mexican Grill.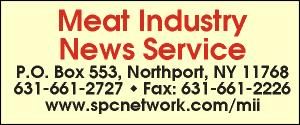 E-mail: sflanagan@sprintmail.com