021106 Diageo May Cancel Sale of Burger King
November 8, 2002

Diageo, the world's largest spirits group, has admitted that a deteriorating performance at Burger King could scuttle its $2.26bn deal to sell the fast food chain it has been trying to dispose of for two years.

The group said the consortium of bidders - which includes Texas Pacific, Bain Capital and Goldman Sachs Capital Partners - wanted to revise the terms of its agreement to buy Burger King.

It is understood that the move came because Burger King could miss certain performance targets that need to be met for the transaction to close.

The talks could lead to the price being renegotiated or the deal being called off, Diageo said.

Analysts said the buyers could try to reduce the price by 10 per cent, bringing it below the $2.1bn minimum agreed in July.

The two sides have not yet met, but are expected to discuss the situation next week.

Any revisions are expected to be agreed in two to three weeks and the deal could still close by the end of the year, the company said.

Stuart Price at WestLB Panmure said Diageo was expected to agree revised terms, as management needed to sell the business to regain credibility.

Diageo "still has egg on its face," he said, after the £18m charge for withdrawing Captain Morgan Gold, a pre-mixed rum drink, from the US market due to a disappointing launch. Last year the company was forced to retain a stake in Pillsbury, the food business that it sold to General Mills.

Cazenove gave the Burger King deal an 80 per cent chance of going through and said a renegotiated price of £1.2bn would cut its earnings per share forecast by 0.4 per cent.

The bid consortium has been seeking $1bn of bank financing and about $500m in high yield debt to pay for the deal. However, it is understood that there had been difficulty concluding the financing arrangements due to Burger King's poor performance.

Other buy-out professionals have watched Burger King's lack of progress through the financing markets with concern.

Bidders for Houghton Mifflin, the US publishing business being sold by Vivendi, took Burger King's problems as a warning that they should not bid aggressively for another business that has recently missed its performance targets.

In October Diageo said Burger King's performance had deteriorated over the past three months as a result of aggressive price discounts. Wendy's International, another fast food chain, on Thursday cut its earnings growth forecast for this year. McDonald's, too, has seen its performance suffer.

Analysts suggested that higher-priced restaurants tended to cut their prices when the economy slows, drawing customers away from the fast food chains.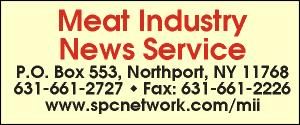 E-mail: sflanagan@sprintmail.com