020918 Fast-Food Giants Try Value Menus
September 13, 2002

USA Today - Eating cheap is about to take on fresh meaning: fast food for a buck -- or less.

Burger King will announce Friday that it plans to introduce 11 menu items -- from burgers to salads -- that will sell for 99 cents each. Meanwhile, McDonald's is gearing up to introduce over the next two months a similar $1 menu, including its Big 'N' Tasty burger and McChicken sandwiches.

These are not one-time promotions. They are permanent menu items. With sales stagnant at many of the big chains, the need to drive new business is clear. And the magnitude of the response is unlike any the $105 billion industry has seen in years.

"All of us are dissatisfied at where we are now," says Mike Roberts, president of McDonald's USA. "This is a powerful way to reinvigorate this business."

Burger King is even placing its popular bacon cheeseburger on its budget menu. Under this scenario, consumers will be able to get a burger, fries and a soda for less than $3.

"This will turn Burger King around," says CEO John Dasburg. "We'll become the quality and value leader."

Much as Wendy's and Taco Bell have done for years, McDonald's and Burger King now hope to lure consumers with the value items, then nudge them to "trade up" once they get there, says Dennis Lombardi, vice president at Technomic, a consulting firm.

Here's how each chain defines value:

* Burger King. The chain's 99-cent value menu includes its grilled sourdough burger, an order of two tacos or a five-piece order of its Chicken Tenders. There are even three 99-cent milkshakes.

The company has spent one year creating the menu, says Chris Clouser, chief global marketing officer.

But this value menu could spell the end for often-confusing promotional discount programs that come and go, like 99-cent Whoppers, Dasburg says.

* McDonald's. The new Dollar Menu "will give customers more of a reason to come to McDonald's" says Roberts.

Also on the menu: Fruit & Yogurt Parfait, french fries and soft drinks.

* Taco Bell. In 1990, Taco Bell invented the value menu with 59-cent tacos, burritos and tostadas. It also offered some 79-cent and 99-cent items.

Today, Taco Bell has 14 menu items costing less than $1, including a 99-cent Double Decker taco and 69-cent bean burrito.

"We defined what value was," says Greg Creed, chief marketing officer at Taco Bell. "Value is the core part of our DNA."

* Wendy's. Shortly after Taco Bell's initiative, Wendy's made its 99-cent value menu a fixture. Its 99-cent items include chili, Frosty and the Jr. Bacon Cheeseburger. The chain is currently advertising its 99-cent chicken nuggets.

No surprise: Interest in the value menu typically picks up shortly after Christmas, says spokesman Denny Lynch.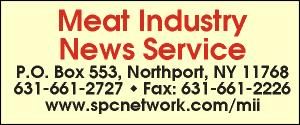 E-mail: sflanagan@sprintmail.com