020912 Famous Dave's Re-affirms Q3 Revenue
September 8, 2002

Minneapolis, MN (Business Wire) - Famous Dave's of America, Inc. re-affirmed its 3rd quarter revenue and earnings guidance. The Company however, also announced that it does not expect to achieve its targeted comparable sales results for the 3rd quarter. The Company had previously reported that it expected revenues between $24 and $25 million for the quarter with earnings per share of $0.08 to $0.09. As a result of the comparable sales performance, the Company expects to be at the lower end of those ranges.

Comparable sales at company-operated restaurants were approximately 1.0% negative through the Labor Day weekend, or nine weeks into the thirteen-week quarter. The Company had previously issued guidance for comparable sales growth between 2% and 4% for the quarter.

"We believe that we are seeing the effects of the challenging economic environment as we have been experiencing slower than expected revenues this summer." said Martin O'Dowd, President and Chief Executive Officer of Famous Dave's."

The Company also announced that four new Famous Dave's restaurants have opened so far this quarter including two company-operated restaurants in the Dallas market and two franchise restaurants. An additional company-operated restaurant is expected to open later this month in Tulsa, Oklahoma. The Company re-affirmed its outlook for new restaurant openings as it expects 8 to 10 new company restaurants and 12 to 15 new franchise restaurants to open in 2002.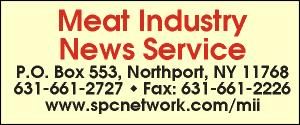 E-mail: sflanagan@sprintmail.com